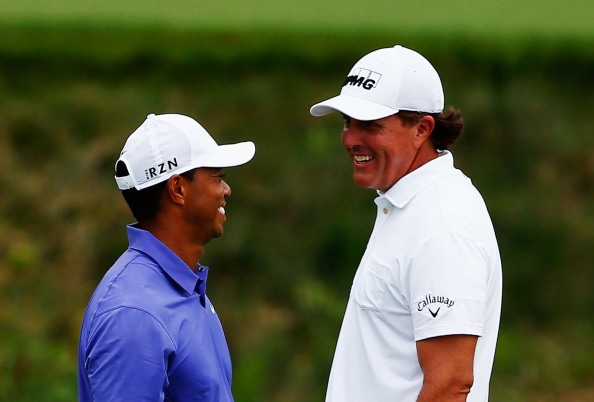 As Tiger Woods prepares to blow out 42 candles on his birthday cakes, it's not all doom and gloom for the GOAT.
The former World No. 1's attempt to revive his career (again) has started well and it's got us all feeling giddy again.
Can he win another major?
Well, as you will see, the odds aren't against Tiger as Quick 9 runs down the handful of golfers to win a major after turning 42…
1. Julius Boros
Major wins: 3
Major wins after turning 42: 2
Boros won the 1963 US Open at the Country Club aged 43 before going on to win the PGA Championship five years later.
Boros's win at Pecan Valley at the age of 48 remains a record for oldest major champion.
2. Darren Clarke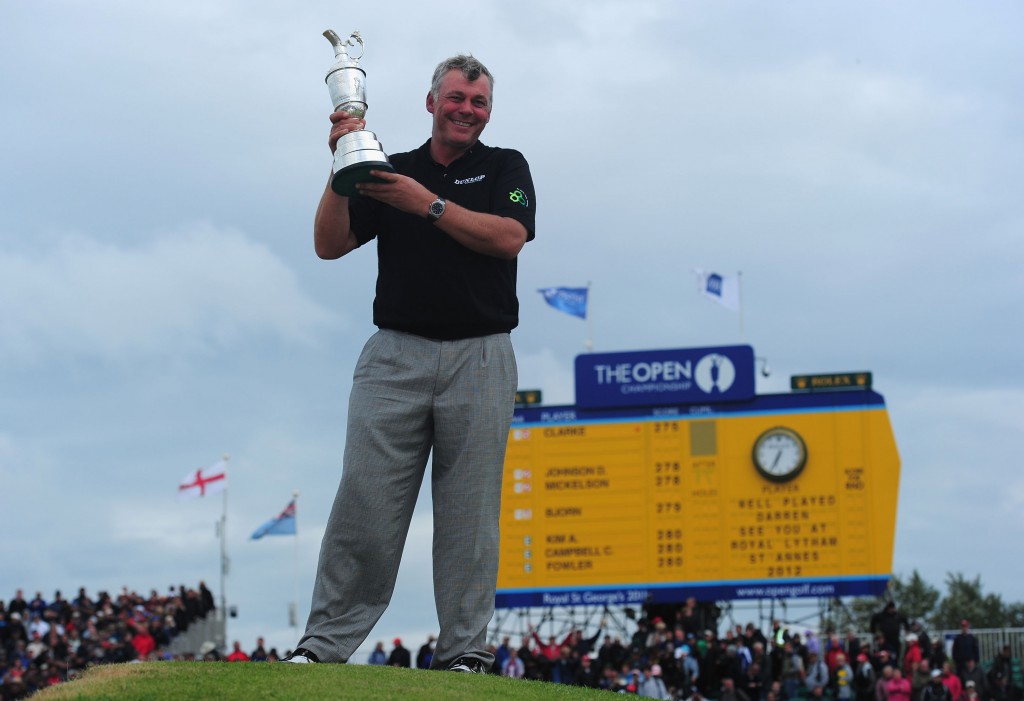 Number of major wins: 1
Majors after turning 42: 1
Clarke lifted the Claret Jug at the 20th attempt, a final-round 70 enough to earn the Northern Irishman a three-shot winning margin at Royal St George's.
Clarke became the oldest Open champion since 1967 and the oldest maiden major champion.
3. Jack Nicklaus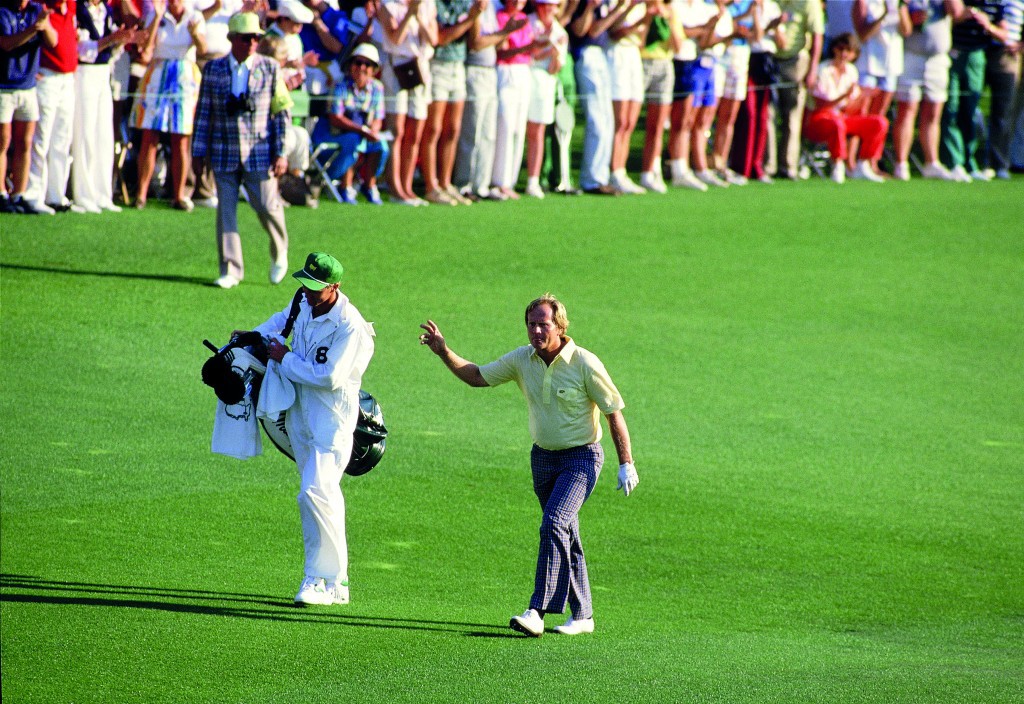 Major wins: 18
Major wins after turning 42: 1
A final-round 65 that included a back-nine of 30 was enough to earn the Golden Bear his sixth and final Masters title – 23 years after his first – at the age of 46.
No one has won more majors or Green Jackets than Nicklaus.
4. Hale Irwin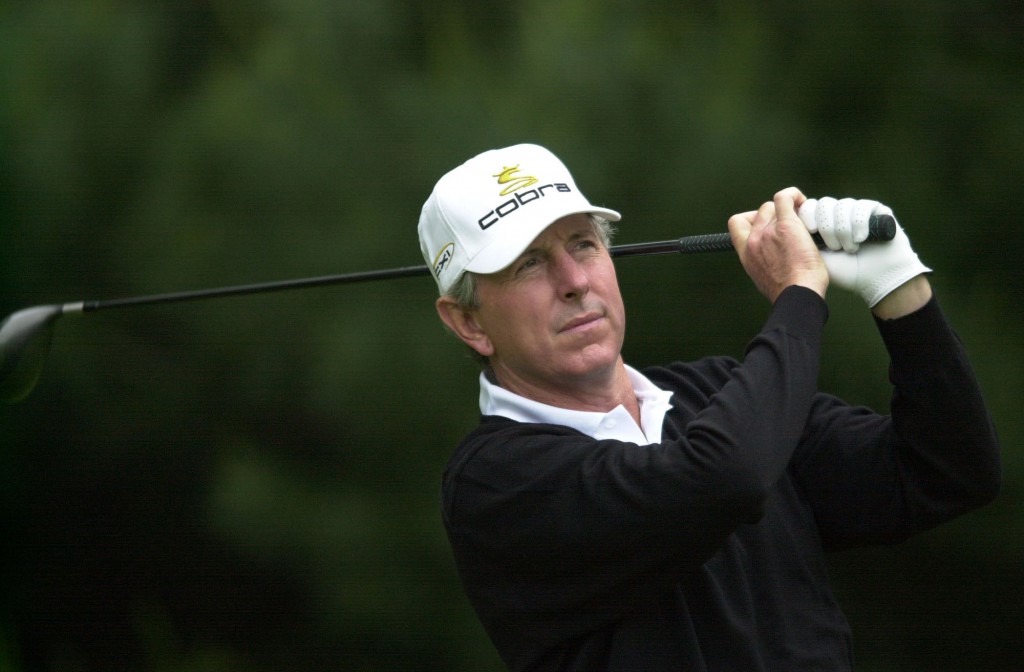 Major wins: 3
Major wins after turning 42: 1
Sixteen years after his first US Open triumph and 11 years after his second, Irwin added a 3rd in 1990 at the age of 45.
Irwin is the fourth oldest player to win a major.
5. Lee Trevino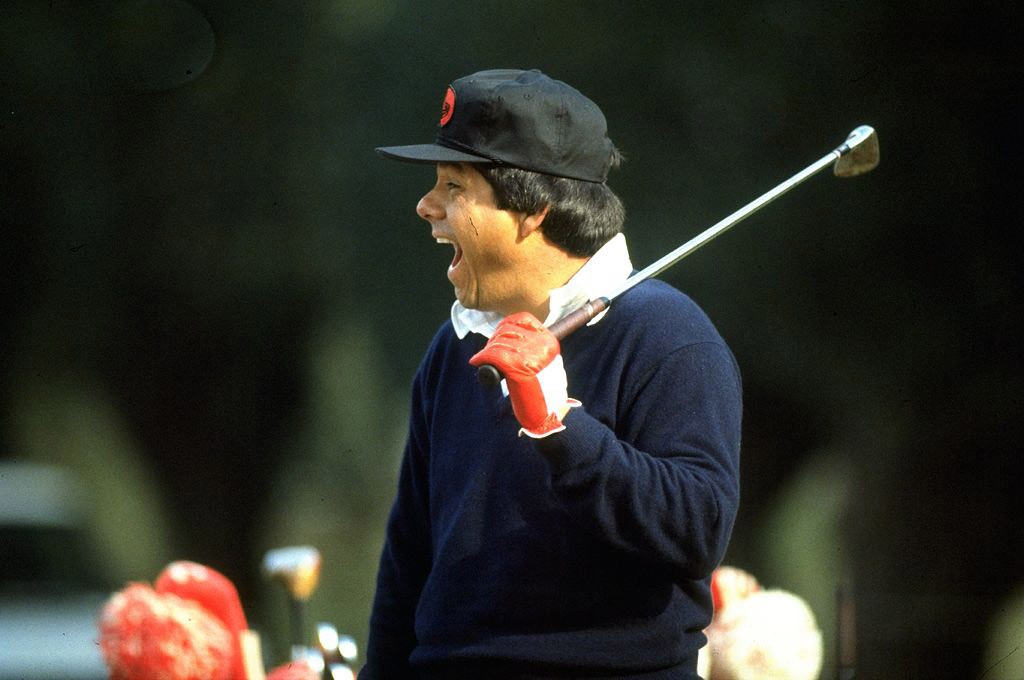 Major wins: 6
Major wins after turning 42: 1
Trevino won the PGA Championship in 1984 at Shoal Creek, aged 44.
It was his sixth and final major win. He won two US Opens, two Opens and two PGA Championships between 1968 and '84.
6. Ernie Els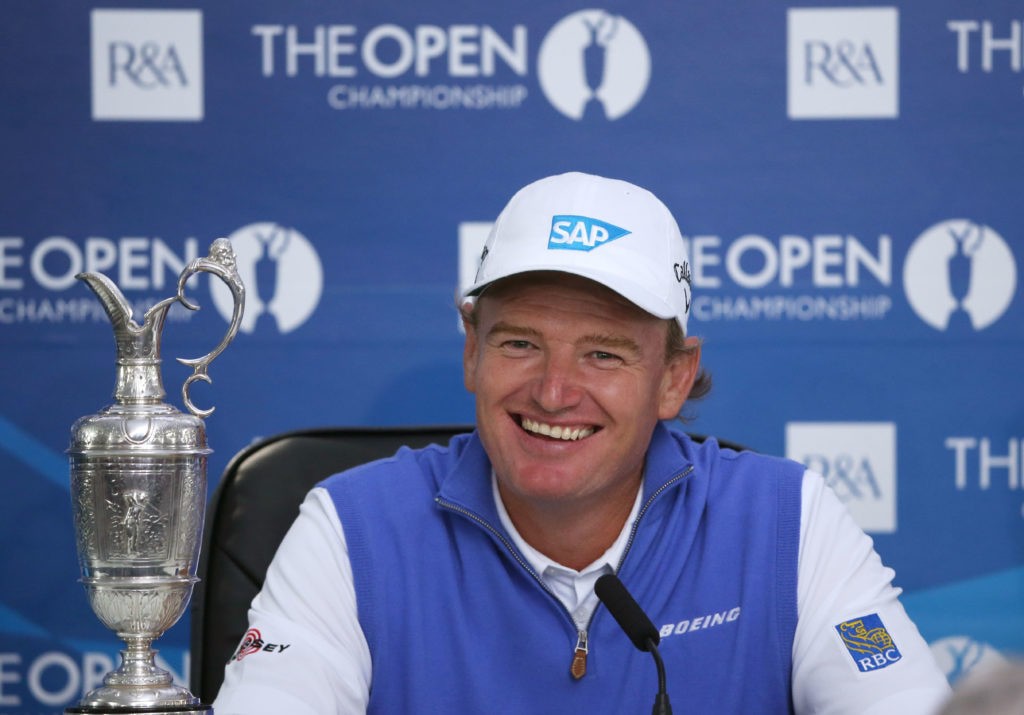 Major wins: 4
Major wins after turning 42: 1
Els lifted the Claret Jug for a second time in 2012, largely thanks to Adam Scott's inability to cling on to his lead.
The Australian bogeyed the last four holes at Royal Lytham and a birdie at the last for Big Easy was enough to be crowned Champion Golfer of the Year at the age of 42.
7. Phil Mickelson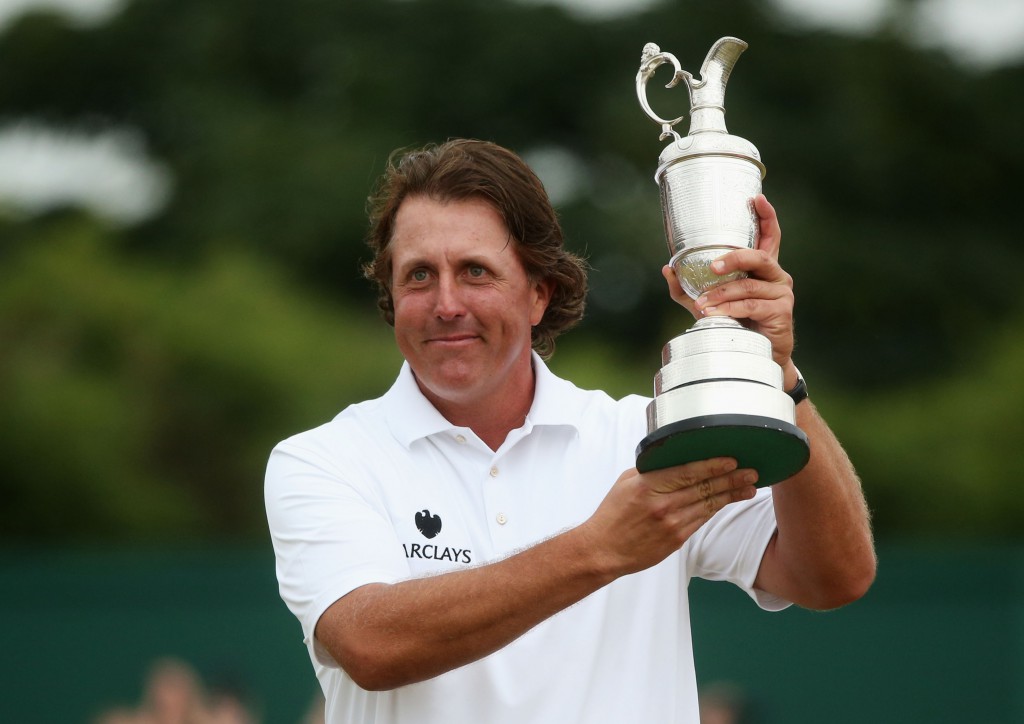 Major wins: 5
Major wins after turning 42: 1
Mickelson started the final round of the 2013 Open five strokes behind the leaders, but a 66 gave him a three-stroke winning margin over Henrik Stenson, aged 43.
Now 47, but who would bet against Mickelson adding another major to his tally?
8. Payne Stewart
Major wins: 3
Major wins after turning 42: 1
Stewart won the 1999 US Open, his third and final major championship at the age of 42. Who can forget that fist pump after seeing off Mickelson in a play-off.
Months later, Stewart was killed in a plane crash.
9. Ben Crenshaw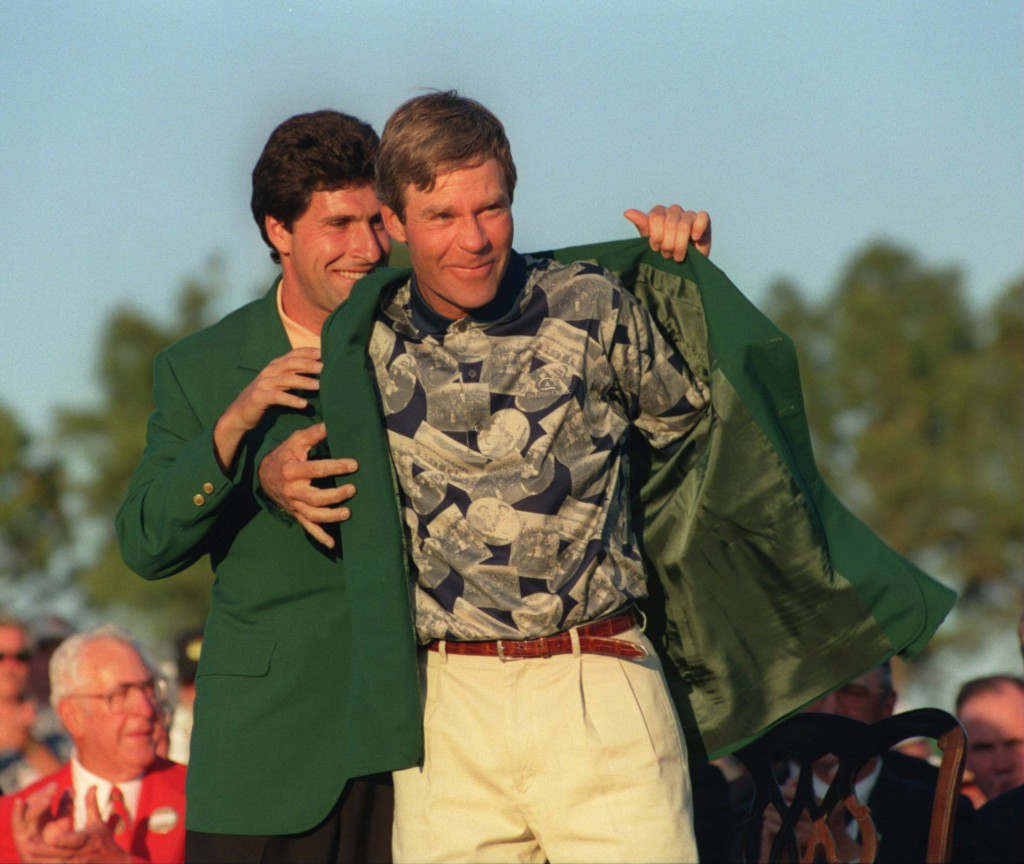 Major wins: 2
Major wins after turning 42: 1
Crenshaw almost didn't play in the 1995 Masters. Alongside Tom Kite he attended the funeral of his mentor Harvey Penick in Texas the day before the tournament began and only returned to Augusta that night.
It was an emotional victory for then 43-year-old Crenshaw, who beat Davis Love III by a shot.