Mizuno have launched their new JPX golf ball aiming to delay ball descent when in flight.
The Japanese company worked closely with the Fukuoka Institute of Technology to create the new technology.
New micro-dimples have been clustered around a large dimple to extend the time the ball is in the air therefore increasing ball distance.
"The micro-dimples have little effect at higher ball speeds generated at impact," said Masashi Tamakoshi, head of golf ball development.
"However as the ball peaks and slows, they start to take effect.
"By stalling the descent phase just a fraction, we were able to increase the JPX's overall airtime."
In addition to the new JPX balls, Mizuno is also releasing the MP-S and MP-X balls for better players.
Chris Wood, Mizuno's No1. European brand ambassador is now contracted to the MP-X ball for 2015.  There are also 5 players on the Japanese Tour committed for 2015.
The MP-S and MP-X balls continue Mizuno's long standing relationship with the better player.
After months of seeding both prototypes, Mizuno are confident the new range of balls will elevate them further as a credible ball manufacturer.
"We've been testing the new MP-S and MP-X since late September," said Alex Thorne, head of tour operations.
"This time round the younger elite players are more familiar with the Mizuno ball.
"We already have some highly ranked amateurs with the new ball into play.
"The golf ball is possibly the most sensitive piece of equipment in a better player's bag – so it's better to work with the players young and bring them through with our specific feel and technology."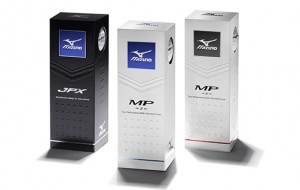 Available: March 2015
SRPs
JPX: £35 per dozen
MP-S/MP-X: £50 per dozen
COMPETITION
The Golfers Club is offering  2 lucky members the chance to win a dozen Mizuno JPX Golf balls. To enter, simply answer the following question.
Q:  What type of technology does the JPX balls use ?
To enter, email your answer to competitions@twww.golfcare.co.uk with your name, membership number and contact number. The prize draw will take place on the 1st April 2015.
For more golf news and equipment reviews from National Club Golfer click here