Royal St George's has been named the host venue of the 2020 Open Championship. St Andrews, which has held the tournament every five years since 1990, will now host in 2021, which will be the 150th edition of golf's oldest major.
Royal St George's was the host course the first time the Open was held outside of Scotland back in 1894 and was won by JH Taylor, who became the first English professional to win the Championship. The 2020 tournament, which will be played from July 16-19, will mark the 15th occasion the Claret Jug has been decided on the Kent coast.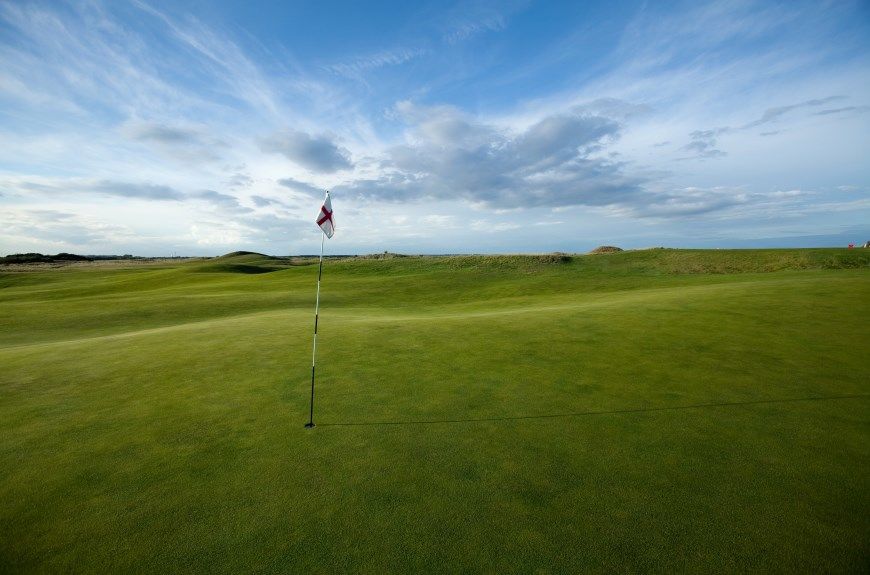 Image Credit: RoyalStGeorges.com
Former Ryder Cup captain Darren Clarke was the last player to etch his name into that famous trophy the last time the Open was held at Royal St George's.
"It was an unbelievable feeling to lift the Claret Jug and know that my name was displayed on the trophy alongside so many of the greatest players ever to play the game," Clarke said.
"The Open is what it is all about for me as a golfer and it is the championship I always dreamt of winning from when I first took up the game as a kid. I have so many wonderful memories from that week at Sandwich and I will be thrilled to go back there for The Open in three years' time."
Other Open champions at Royal St George's include Harry Vardon, Walter Hagen, Henry Cotton, Bobby Locke, Sandy Lyle and Greg Norman, while it was also the scene of then world No. 396 Ben Curtis's famous victory in 2003.
Martin Slumbers, chief executive of the R&A, added: "Royal St George's has produced a series of outstanding champion golfers over the last 120 years and it is a thrilling prospect for golf fans to see the greatest players competing on one of the world's finest links courses."
While the 2022 Open is also yet to be decided, Slumbers suggested Turnberry and Muirfield could both be in the running. "We are focused on Turnberry as a golf course," he said of the venue owned by US president Donald Trump. "There has been nothing that has happened in the last year to change its status on the rota. It remains absolutely as one of our nine courses.
"Turnberry wasn't involved in the discussions for 2020 and 2021 and we won't be thinking about 2022 for at least another year. It is very important that we are clear about what our business is, which is making sure the Open is one of the world's greatest sporting events and that it should stay out of politics."
Muirfield, meanwhile, lost its place on the Open rota when its members voted against allowing women to join in 2015. But a second vote is underway.
"I'm very pleased that they are having a second vote," Slumbers added. "Muirfield is a wonderful course and it is a great Open venue. We will make an announcement very quickly after the result of the vote is known. We believe that golf should be open to all, regardless of gender, skin colour, religion or nationality. This is however a matter for the club and is really none of my business. So I don't want to pre-judge the result. But the more the game looks at encouraging families and younger people the better."