Here we go again, the never-ending topic of slow play. Next year's Austrian Open will be called the Shot Clock Masters and we will get to see a player penalised for taking too long to hit a shot.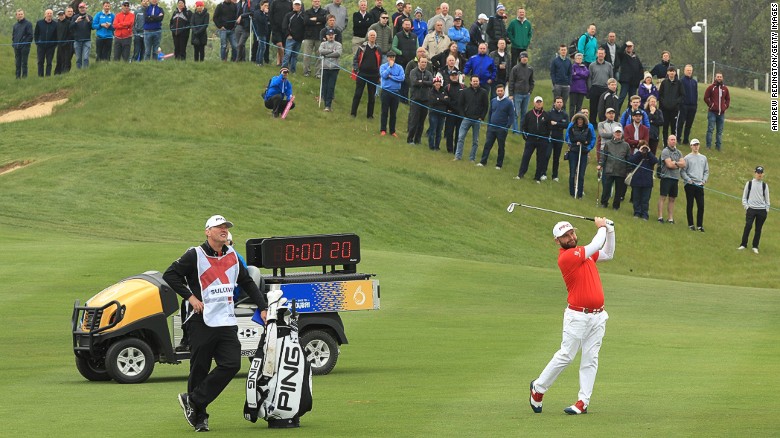 If you were of a cynical nature, which I am, your/my immediate reaction to the prospect of a shot clock being put in place at a European Tour event might be one of raised eyebrows to go alongside a stifled yawn.
The topic of slow play is seemingly never far away and on Thursday June 7 at next year's Austrian Open we will get the latest experiment to try and get golf moving forward at a more reasonable pace.
They are even calling the tournament the Shot Clock Masters.
The players will have 50 seconds to hit their shot if they are the first player in any given group, then subsequent players will get 40 seconds. A referee will follow every group and, should you not get your shot away in time, you will receive a one-shot penalty and these will be shown as a red card against their name on the leaderboard.
Each player will have the right to call two 'time-outs' during a round which will permit them twice the usually allotted time to play the shot.
European Tour chief Keith Pelley said: "The 2018 Shot Clock Masters will be a fascinating addition to our schedule next year. Not only will it help us combat slow play and reduce round times, it is also further evidence of our desire to embrace innovation."
Lee Westwood told the Daily Mail: "What a brilliant idea, and long overdue."
His Ryder Cup teammate Andy Sullivan was equally enthusiastic: "It underlines how long 40 seconds is to play a shot and how ridiculous it is that rounds take so long. The sooner it's introduced on Tour, the better."
Though David Howell, part of the tournament committee, sounded more of a cautious tone.
"You won't have time to work out shots like that if you've only got 40 seconds, which is a big negative. We're not suggesting this is how professional golf should be in the future."
Just out of interest the Tiger Woods chip-in at the 16th at Augusta took one minute 26 seconds from when he first stood over the shot to when his lob wedge met the ball.
So is it all a bit of a publicity stunt in a low-key week or are the European Tour finally going to throw penalty shots at the great and good, some of which might determine the winner of the tournament?
What we do know is that the bulk of the players are keen to speed things up. At the Dunhill last week, a one-off pro-am, granted, rounds were taking six hours.
They are also tired of the same old culprits not moving with the times. Columnist James Morrison, another member of the players' committee said this a year ago: "One of my wishes would be to tackle the same old problem that has been talked about from what seems like the beginning of time – slow play.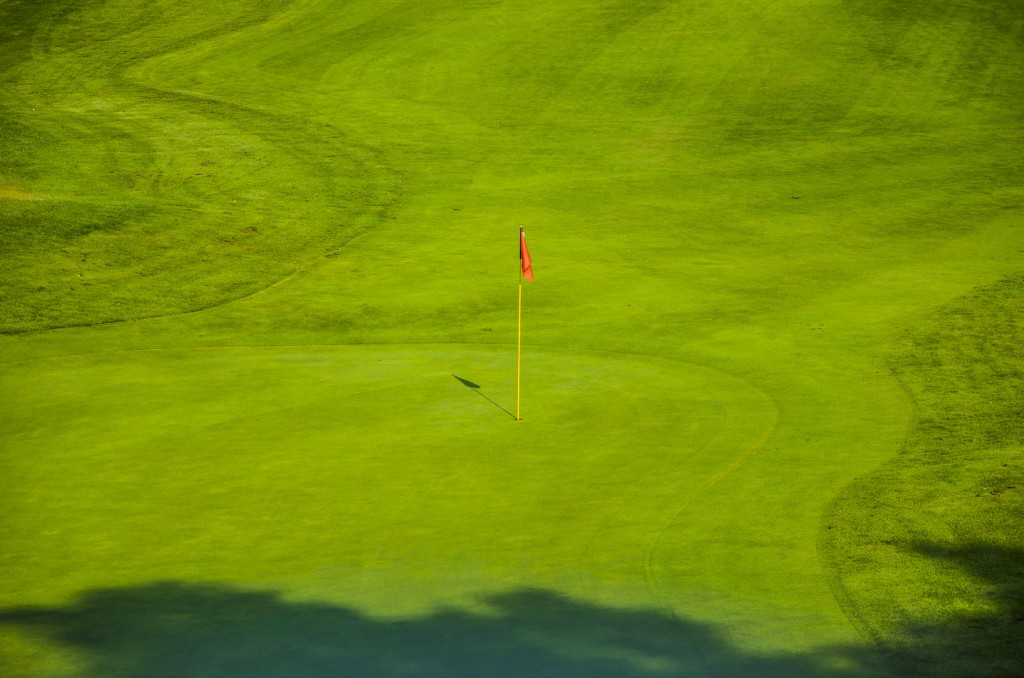 "It's getting painful as a player so what it must be like to watch I don't know. There was some optimism at the start of the year but, with everything else going on, it feels like it has been pushed aside.
"Players are still so stuck in their routines and can't get out of it. The only way to identify slow play is if a group is out of position but, if everyone is slow, then things will never change. A couple of guys were fined this year but that changes nothing.
"If you were docked shots and that doubled each time then things would soon pick up."
Of course we had the 40-second limit at the GolfSixes team event in May where only Paul Peterson was hit with a penalty.
So there are some positive signs and though the cynic in me/you might wonder if this will ever be cracked, as Bill Haas alluded to in an interview with the Associated Press this year.
"My dad has said it's been talked about in player meetings since he was a rookie," he said. Jay Haas was a rookie in 1977.
As for the PGA Tour following suit, don't hold your breath. At the Zurich Classic in April Miguel Angel Carballo and Brian Campbell were penalised a shot after taking longer than 40 seconds to play a shot twice. Before that you have to go back to Glen Day and the Honda Classic in 1995.