A widely held opinion across the globe is that golf is a stuffy, elitist sport mainly played by old men.
The picture above would probably be the first image that jumps to a lot of people's minds when asked to describe a typical golfer.
But this would be a warped view.
Major golf clothing manufacturers down the years have looked to break the golf style mould, moving away from traditional trousers, polo tops with collars and jumpers in neutral colours.
While many golf clubs still insist on a strict dress code, manufacturers are continually looking for new styles to offer an alternative option to traditional golf clothing.
Nike's modern golf clothing

Nike have long been one of the innovators in sports fashion and their golf clothing has been no different.
Remember Tiger Woods sporting a collarless Nike top, most notably on his way to victory at the 2005 Masters?
Many traditionalists got a little hot under their soft-rolled collars, while others headed straight to their nearest golf shop to see if they could get their hands on this latest trend.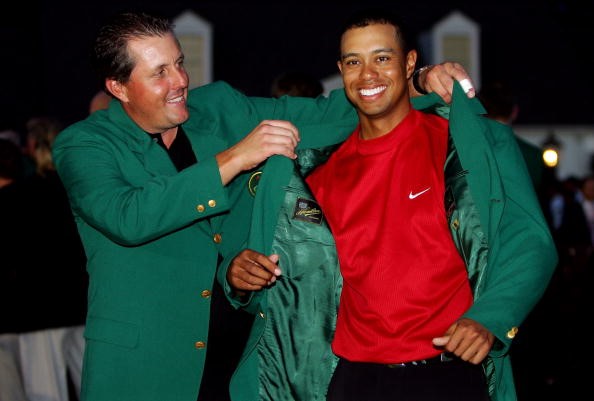 A lot of golf clubs insist that players wear shirts with a collar but Nike have continually been trying to move away from the tradition.
Their most famous current golfing athlete, Rory Mcllory, has sported the company's range of athletic, collarless T-shirts and hi-top shoes.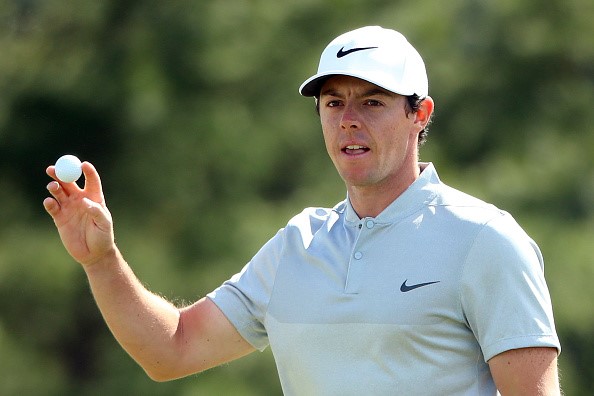 While Nike's tights, which might take the most convincing for the club golfer, are said to be good for helping with recovery.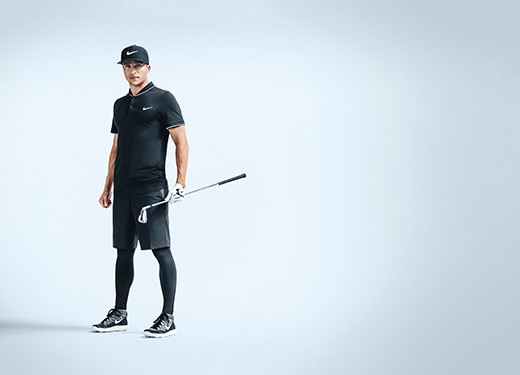 The American firm's Nike Golf Club Winter Rules Collection follows in the same eyebrow-raising, groundbreaking vein as their previous ranges.
It's another attempt at bridging the gap between what is worn on and off the course, helping players feel more comfortable and at ease on the course.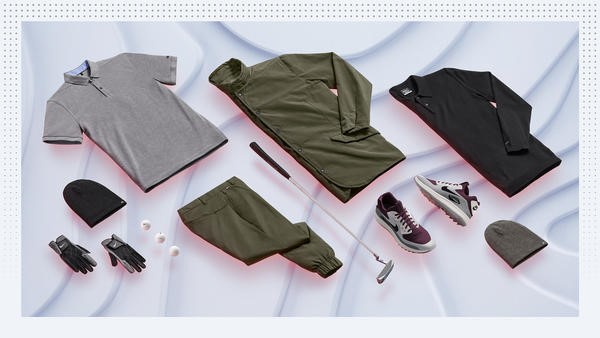 The collection, which was released this month, features a 'blazer', jogger bottoms and Nike Air Zoom 90 IT golf shoes – all in keeping with the idea of being able to wear your golf gear on and off the course.
Traditionalists will baulk at this latest collection, others will love it.
However, Nike aren't the only brand to introduce innovative clothing to the market.
Galvin Green's colourful waterproofs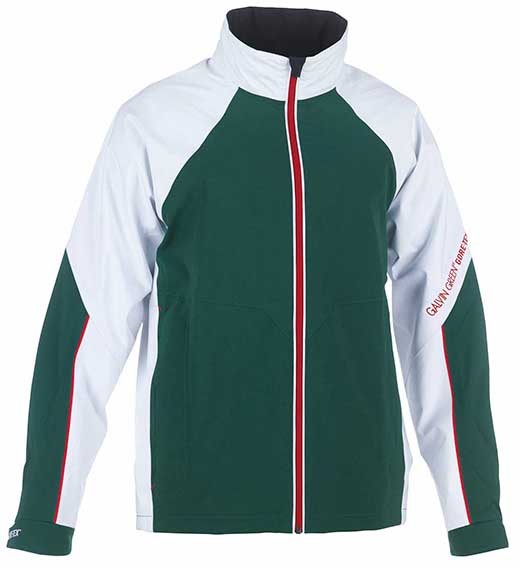 Until Swedish company Galvin Green came along, waterproofs were either navy blue or black. Possibly tartan at a push. Now you can have any colour you like!
Ecco's spikeless shoes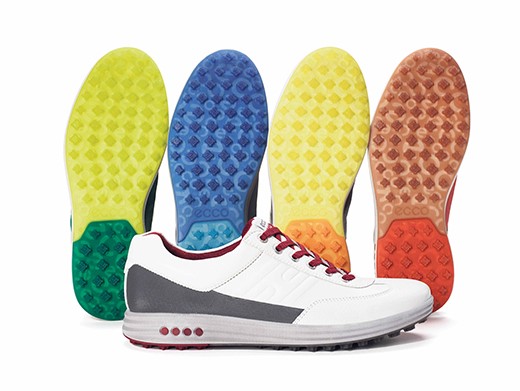 Only wearing spiked golf shoes became a thing of the past thanks to Ecco's spikeless shoes.
Freddie Couples brought this style to global awareness when he wore them in the 2011 Masters. Many of us don't wear spikes for golf anymore, instead wearing versatile spikeless shoes both to the shops and out on the course.
Under Armour's base layers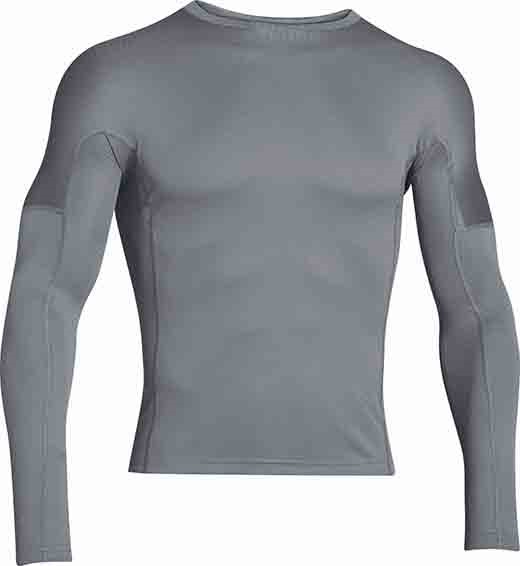 Golf in the winter used to be about long johns and extra wool jumpers. Not any more. Which of us doesn't own a skintight base layer for those frosty January mornings?
Boa's lacing system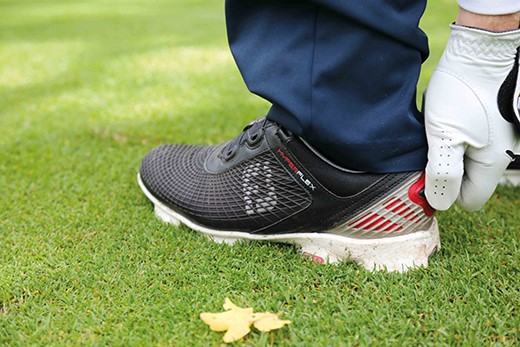 Rushing to the first tee has never been easier. Adidas added it on the tongue, FootJoy on the heel. It offers performance benefits too.
Tour pros wearing shorts!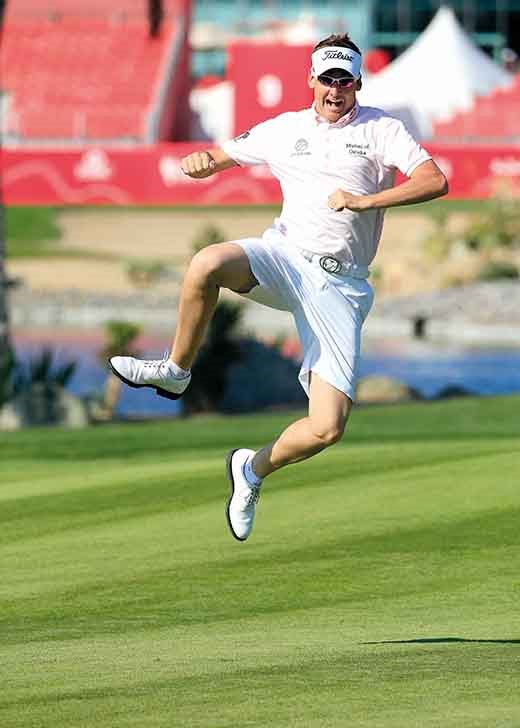 Whatever next? Quite why it is causing such controversy is beyond me, but it does show how difficult it can be to change the way things are done in the game. Which golfing clothing innovations have annoyed you the most?