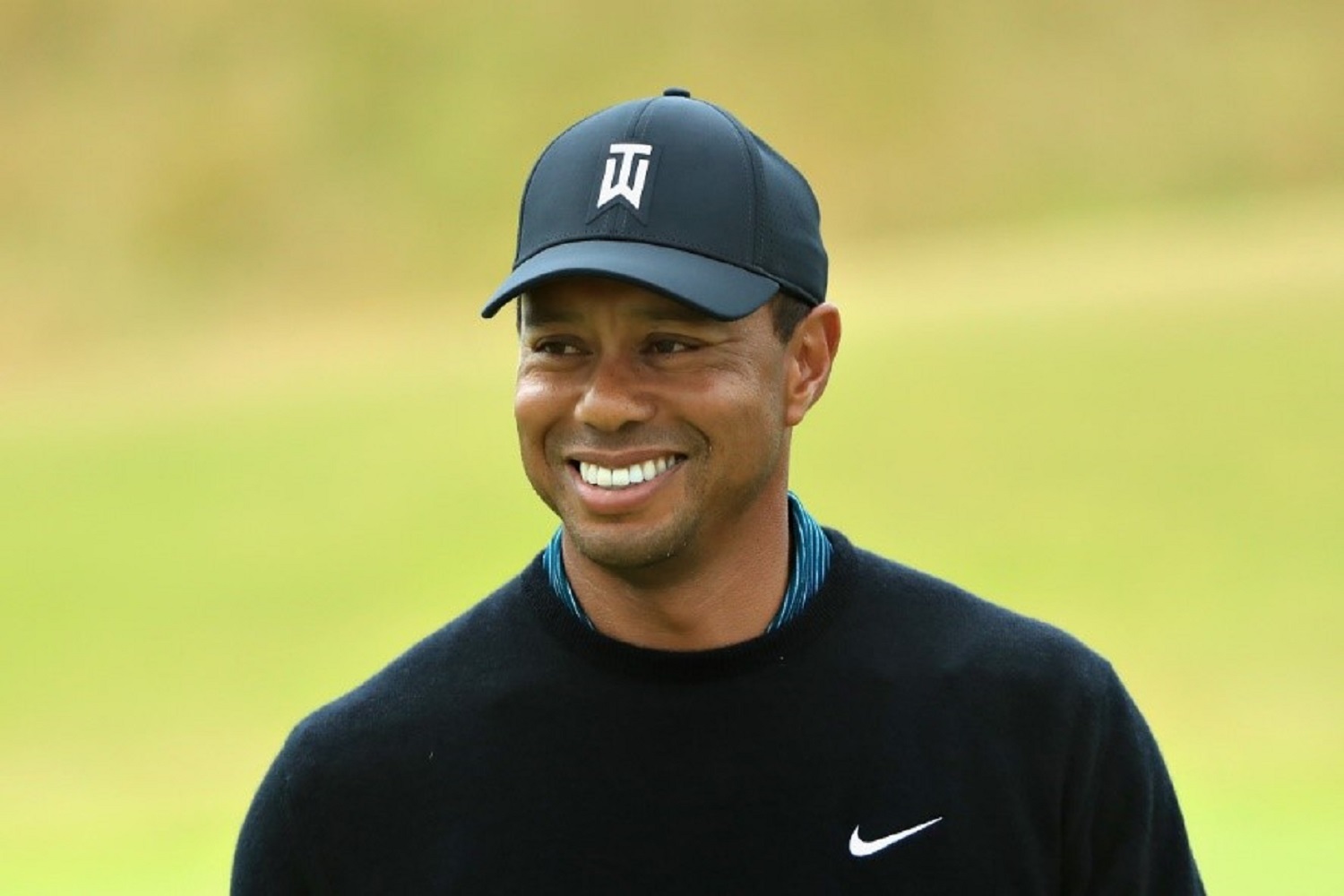 It is the victory many of us thought could never happen. In his darkest moments, Tiger Woods must have felt that way too.
Fourteen years since his last Green Jacket, 11 since his last major title – No. 15 has improbably arrived for the greatest player of all time after a dramatic final round at the Masters.
For there can surely now be no doubt to his status as the best to have ever played the game.
Yes, Jack's got 18 majors and who is to say that Tiger can't now bear down on that record with renewed determination.
It wasn't much more than 18 months ago, though, that the 43-year-old didn't know if he'd even be able to play a few holes with his kids.
So stricken had he been with back pain, a constant agony that required his spine to be fused, that he couldn't sit in a buggy without discomfort.
Now, he has a fifth victory at Augusta National.
Tiger Woods really won the freaking Masters pic.twitter.com/YgqHI7iH6q

— SB Nation (@SBNation) April 15, 2019
Where the Masters was won
Francesco Molinari gave him the opening. The Italian had been almost robotic over the first three days – cool and unflappable.
It's a cliché to say the Masters only begins on the back nine on Sunday but it couldn't have been truer today.
Standing with a two shot lead on the 12th, on the hole that's sunk so many Augusta dreams over the years, Molinari found the water and his lead was gone.
Worse was to come for the Open champion.
He clipped the branches of the trees on his approach on the 15th, met a watery grave once again, and his challenge was at an end.
One by one they stepped up to make their claims: Patrick Cantlay, Xander Schauffele, Brooks Koepka, Dustin Johnson. At one point down the stretch they all hit the summit. A surging Bubba Watson was just behind.
But wearing that iconic red shirt and black trousers, the uniform that was the symbol of so much glory, Tiger looked like he'd stepped straight out of 2005. It brought back so many evocative memories.
And as he played those pivotal closing holes on this most famous of courses, it was absolute vintage.
As in the third round, he had his share of fortune. The tee shot at 13 took too much off the left and somehow found its way through a dozen trees to make the fairway.
The approach, though, was precision – as it was at 15 where Molinari's nightmare, and Woods' birdie, pushed him into the sole lead.
The dramatic finale
Then came the moment at 16. An arrow of an iron, the perfect spot on the green, and the delicious few seconds where the ball trickled down to the hole.
Another birdie and, with the pressure racheting and the moment at hand, he striped his drive down 17 and threw a dart onto the green.
There were nerves on the last, an approach that left a tricky chip but was handled with relative aplomb as he putted out for a 70, a 13-under total and a one shot win over DJ, Schauffele and Koepka.
There was unbridled joy at the finish – a reaction the like of which we have never seen from Tiger on a golf course.
And that's as it should be, for this achievement was monumental – a victory that will surely be remembered as one of sport's greatest revivals.
Tiger is back.
This article is courtesy of our partner National Club Golfer.