We recently asked The Golfers Club policyholders what percentage of their local golf club members were female. You can see the full results for yourself here, but the shocking statistic to emerge was that 80% of respondents placed the number at less than a quarter.
Clearly, we need to get more women playing golf regularly. In fact, that was one of the main aims of May's National Golf Month. So, who better to help us brainstorm potential solutions than our very same policyholders that helped highlight the issue? We asked and you answered – with the top answers discussed below…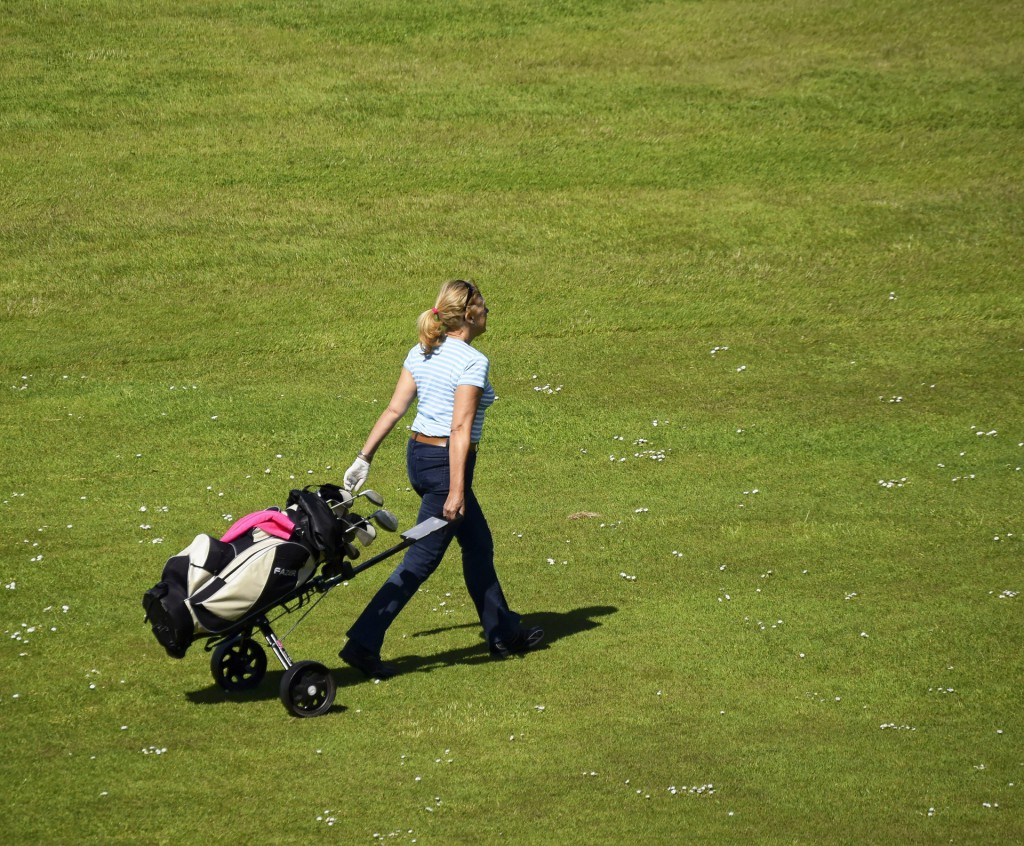 Ann – *Star Answer*
"Introduce reduced green fees or lower club membership prices for working women. They often play far less than the average male member given they mostly have families to look after as well.
The idea of a reduced rate for limited memberships isn't something that has been championed often enough for our liking. In a similar way to 'off-peak' gym memberships, it could be an option of a few times a month rather than the full access. That way, women can play when their schedule suits, without worrying about 'wasting' money if they can't find time to go.
Brian
"Firstly, encourage clubs to offer free taster sessions to enable them to learn the basics if new to the game. Secondly, encourage clubs to offer a quiet period of their week e.g. one afternoon to be 'ladies only' to allow more groups of ladies of all abilities to organise events & competitions during this time."
Brian makes a good point. The most pressing need is to encourage women to 'take up' golf, and the only way that will ever work is if it's easy to try. National Golf Month worked with countless golf clubs up and down the country to offer taster sessions throughout May. The important thing now is to keep them going, and to have more of them!
His other suggestion is a further option for women like Ann, with an amount of time set aside per week for women's competitions or practise. If this was free to join, or at least competitively priced, we can see it being extremely popular.
Eileen:
"Have rounds of 9 or 12 holes available – with more tee-times as a result. Plenty of women, especially mums, do not have 3 or more hours to play 18 holes."
Marilyn:
"Some ladies can't spare the time for 18 holes of golf. Why not encourage them to play nine holes? It would give them a chance to play and still meet up in the clubhouse for a coffee and a chat with some fellow female golfers."
The recent success of GolfSixes has proved that if golf wants to motivate people to take up the sport, 18 holes may not always be the best way to do it. As a result, any local golf club needing an influx of new members should consider testing a weekend competition of six, nine or 12-hole play, open to all – whether men, women or children – to see the results.
Without the long rounds or time demands, plenty might find golf accessible after all. What's more, the idea that female golf would prosper by encouraging the same after-round drink, chat and camaraderie that the male game already possesses in spades is an extremely strong one.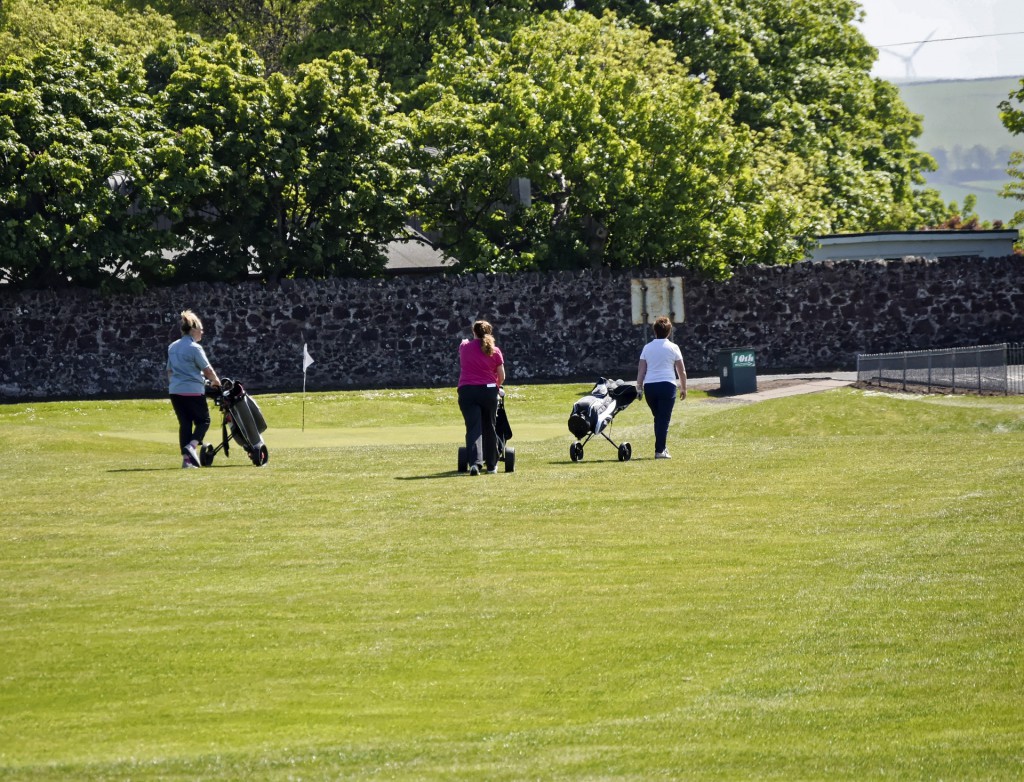 Phillipa:
"Show more ladies golf on television."
Couldn't agree more. There is already an abundance of women's golf on American television, which shows there is definitely an audience. Sky Sport's coverage in 2017 is more far reaching than ever – including all five majors – but there is still an argument to be had about the impact of sport on terrestrial TV versus satellite. Viewing figures for The Open's final round, for instance, dropped 75% when it moved over to Sky from the BBC last year – and that was the Men's Open! Perhaps it's not just a case of having more ladies golf on television, but accessible television as well.
We'd like to thank everyone that responded for giving their time to help the cause. Ann – your star answer means you're this month's winner of 12 Srixon golf balls!
Have you thought of a better idea? Keen to add your thoughts to the conversation? Let us know on Twitter or Facebook!