Before the Open, we asked you to tell us some of your favourite Open memories. There was a flood of great anecdotes, both touching and humorous – and we've listed the best below. In fact, there were so many, we decided there should be two winners this month!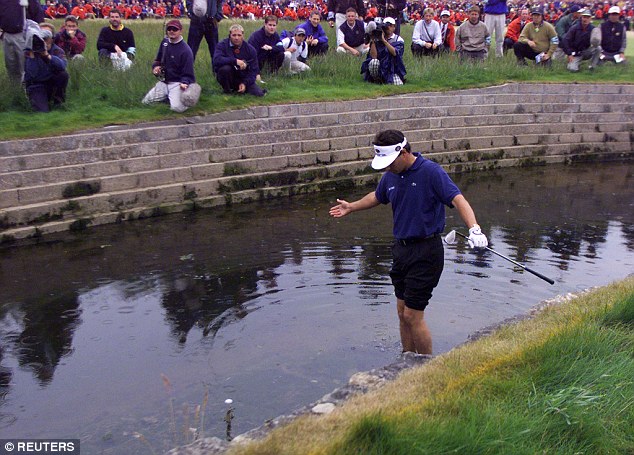 Dennis – *Star Answer*
"Carnoustie 1999. We were in the stand by the 18th green and watched Jean Van de Velde infamously squander his 3-shot lead. It was freezing, so my partner and I decided to race back to the hotel and watch the play-off in the warmth of our hotel room on television. The schedule was tight to get back in time, so as we drove to the hotel I dropped my partner off and she got a bottle of wine and two glasses and ran upstairs to our room. About a minute later I ran in to the hotel and legged it upstairs as well. I'm not sure what the hotel staff and people in the bar thought, but I doubt that they thought we were rushing upstairs to watch golf!
Incidentally, Paul Lawrie won the three-way play-off."
While we can't guess the reaction of the hotel staff, we can confirm that our reaction when reading this memory was to roar with laughter. Thanks for sharing Dennis – enjoy the 12 balls!
David – *Star Answer*
"My favourite memory? When I escorted injured soldiers from Afghanistan around Lytham St Anne's in 2012. It was an absolute honour."
Good man, David. We hope they had a good day, and we're sure you will too with some Titleist TruSoft's!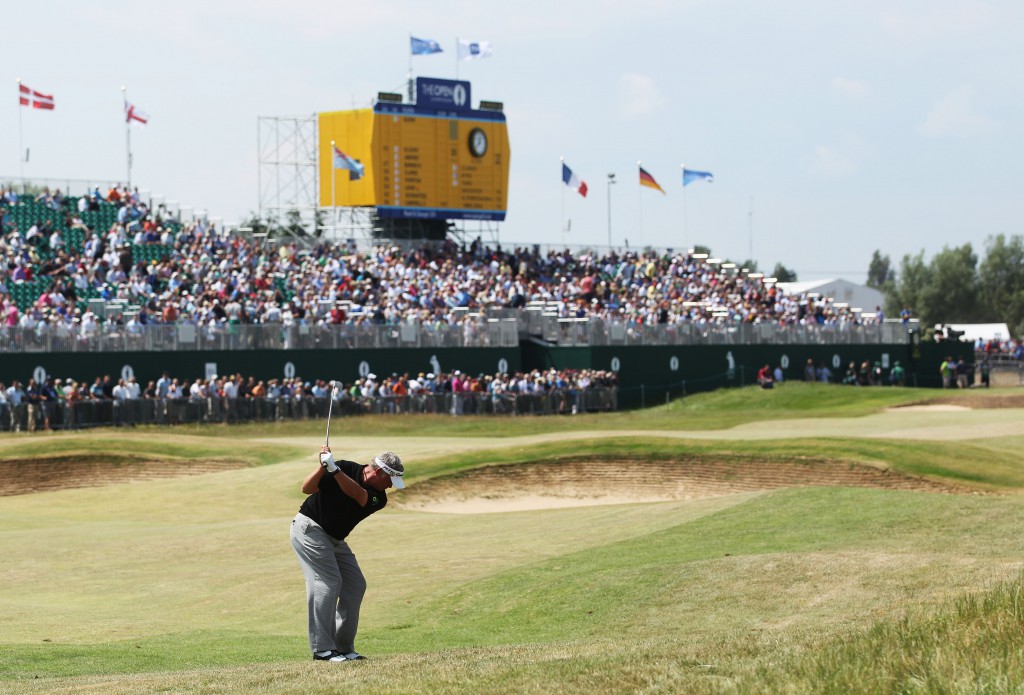 Image credit: Andrew Redington/Getty Images
Ian
Darren Clarke winning The Open at Royal St George's Golf Club. His victory showed that you should never give up no matter what life throws at you. Throughout his first wife's illness and her sad demise Darren showed just what a strong, caring and compassionate person he is.
His strength of character, humility and sense of humour helped him cope with his personal tragedy but also served him well when winning The Open. A more fitting winner there has never been, and one that is an example to us all. No matter what life throws at you, people with Darren's strength and personality will always win through.
We couldn't have put it better ourselves, Ian. After the emotional final moments of the 2006 Ryder Cup, where even the most stiff-lipped of us found ourselves with moist eyes, it was a real cathartic celebration to see Darren finally lift the Claret Jug in 2011. The whole golf world smiled that day.
Chris
Nick Faldo's win against Greg Norman in 1996. Although people talk about it as Greg's collapse, Nick's tenacity always seems to be overlooked. If Faldo hadn't been playing well enough to capitalise on Norman's mistakes, then the title wouldn't have gone to the Englishman.
I remember watching the closing stages on the edge of my seat willing Faldo to claw the shots back, which he did, inch by inch getting closer to that illustrious jacket. An awesome competition!
That 1996 Open finish is always on the list of best Open moments for a reason, but we agree that Nick Faldo should get more credit than he does for being ready to pounce. Danny Willett would probably agree from experience at the 2016 Masters too!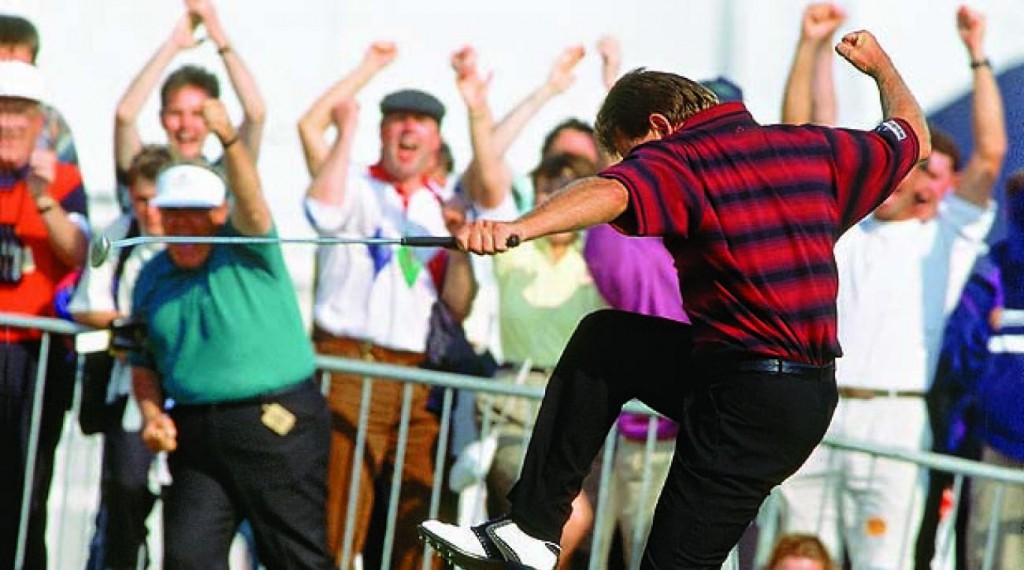 Image credit: Bob Martin
Russell
When visiting from Zimbabwe, my wife and I were in the stand on the 17th during the final round of the 1994 Open at Turnberry – watching Nick Price sink a fabulous putt to go on to win the Claret Jug.
The icing on the cake was that my godson, Brian Gunson, was Assistant Pro at Turnberry at the time and got drafted in at the last minute to mark the card for Peter Jacobsen. Brian birdied the 18th to rapturous applause from a very appreciative crowd. A never to be forgotten thrill for us to be there for Nick and Brian.
That's quite a story, Russell. We can only imagine what it must be like to sink a birdie putt on the 18th during an Open, so we're both amazed and slightly jealous!
Deryck
As a callow youth, I attended the 1979 Open at Royal Lytham & St Annes. This may have been Seve's first Major triumph, but I spent most of the final day following Peter Oosterhuis – who kept putting his shots amongst the television cables that lined the fairways.
On each occasion, he unfailingly thanked us for spotting his ball before launching it in the general direction of the green. A true gentleman. Tis a shame he never won a major.
It's always heartening to hear stories of pros who are so friendly and polite with the crowd, not to mention giving the rest of us hope about our game when they keep duffing it! Unfortunately, as you say, his kindness was never rewarded with a major – but at least he created a happy Open memory.