Mark Townsend, deputy editor of National Club Golfer and with decades of losing bets behind him, breaks down the movers and shakers for 2018.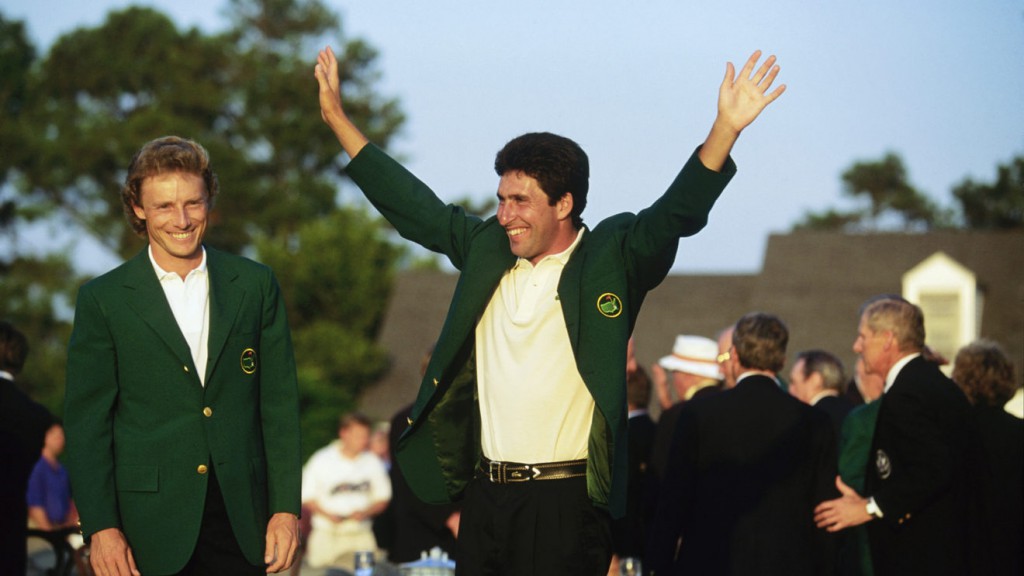 Credit: Getty Images
There's an awful lot of good sense being talked at this time of year on how to make a few quid from this season's early-bird prices in the majors. Most of which is based on extensive research and knowledge, some factual analysis, some previous course form or even an ability to perform on Bent greens.
Or, like me, you can fritter away some of your hard-earned on a variety of whims, some cluttered memory of someone like Rod Pampling holing a chip on the practice ground and putting your hopes on your favourite player who is only your favourite player because he has a history of coming up short.
So if you are looking to lump on early and get ahead of the crowd then feel free to follow my cut-out-and-keep advice…
Masters betting track record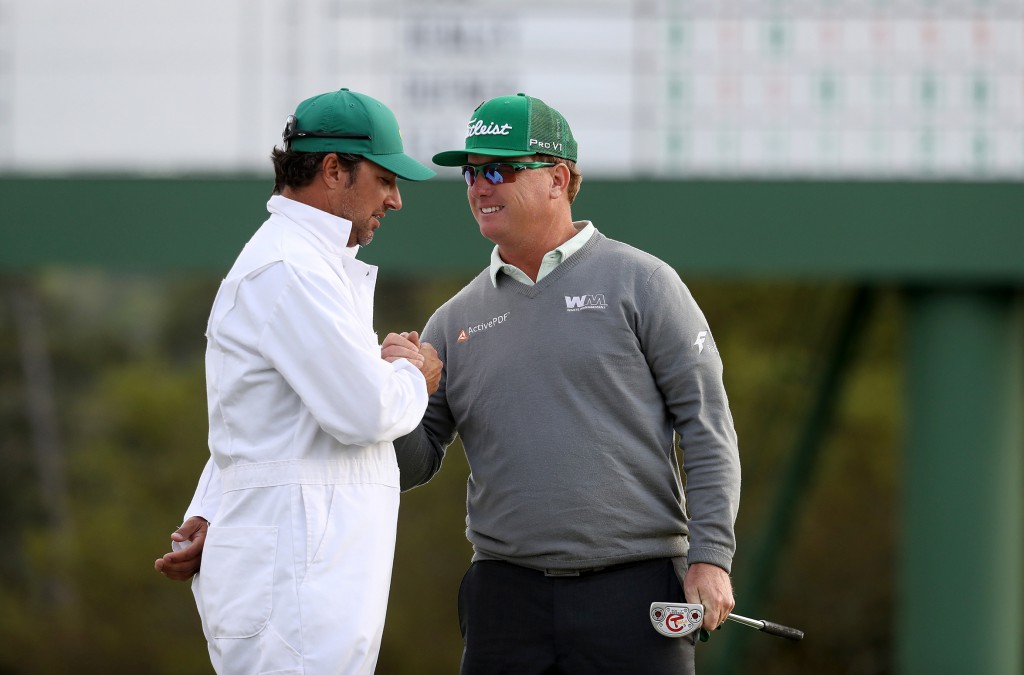 Credit: Getty Images
Winners:
1993, Bernhard Langer, 22/1
1994, Jose Maria Olazabal, 14/1

Notable misses:
1998, David Duval, 16/1
2004, Ernie Els, 14/1
2012, Peter Hanson, 275/1
2015, Justin Rose, 18/1
2017, Justin Rose, 14/1

When you look at this track record you'd be entitled to shut down this page, right here and right now. No winner since Olly 24 years ago when, and with some delicious irony, I didn't even watch the action.
I was in Gran Canaria on a misjudged, in every sense, week away with a one-time girlfriend. My mind was on Magnolia Lane all week, hers was on her ex-boyfriend-now-husband.
So, with my winnings of around £46, there were two happy endings to our week in the African archipelago.
And to this year and how to unravel the Green Jacket puzzle – which, I know, is a sentence that makes no sense at all.
First on the slip is straight out of leftfield – Jordan Spieth – which is part man crush, part awe and wonder at his skills, and part fact. Finishes of 2nd, winner, 2nd and 11th are too good to overlook so why would you?
Next up is Rickie Fowler which is, again, a bit of a soft spot for that Hollywood smile and, again, some fact-based hunches. I like a happy ending and Fowler must have been asked about his Sunday-itis and lack of majors as much as Lee Westwood – one is 29, the other 44. It will happen, it has to, and Augusta has a nice habit of getting players off the mark.
It's finger-in-the-air-time and we're looking for an outsider, ideally in three figures. Here my mind flits between the same old suspects and the same old memories. I shut down Westwood and Paul Casey from my thoughts – never again – and discount Louis Oosthuizen on the basis that I've backed him here since the day he arrived on the property. I settle on Charley Hoffman. Remember that incredible 65 on a gusty first day last year? Try and overlook the way he then fell apart, much as he did in 2015. But you can get him at 150-1 so you're basically a winner already.
US Open betting track record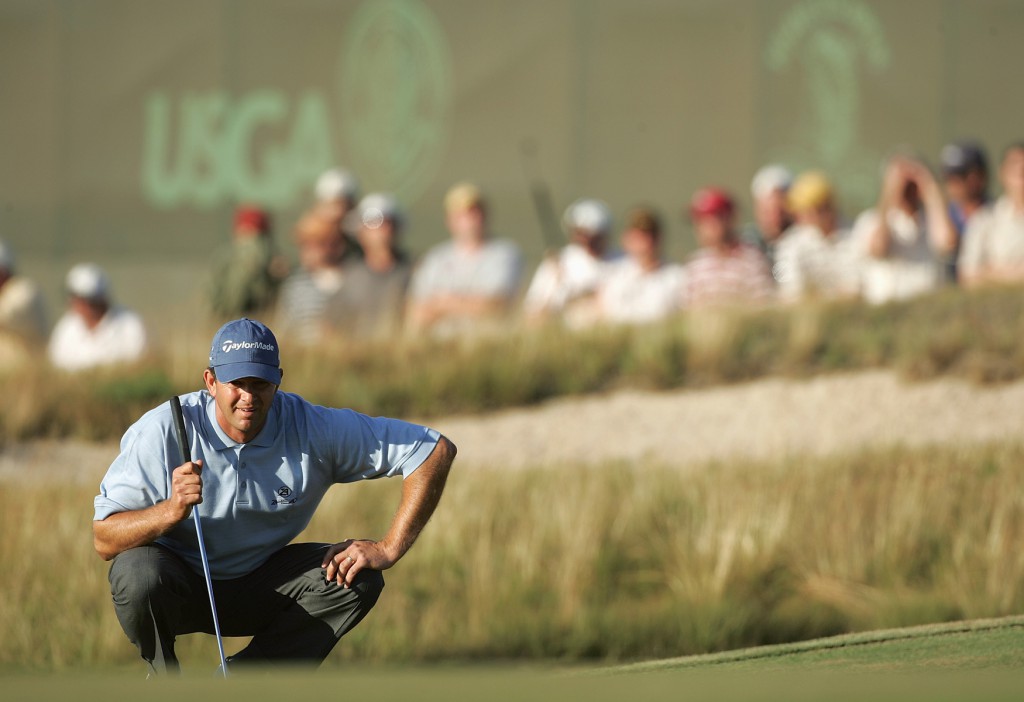 Credit: Getty Images
Winners:
2003, Jim Furyk, 25/1 AND 28/1
2011, Rory McIlroy, 18/1
Notable misses:
Colin Montgomerie, 1992-2009 inclusive, generally around 25/1
You'd be right to point out relatively few slim pickings from over 30 years of punting at the USGA's showpiece. Then again I hoovered up at Olympia Fields when I backed Gentleman Jim not once but TWICE. And four nights working at the BBC were spent obsessing about how Stephen Leaney and Jonathan Byrd could mess up my week. They didn't and I repeated the trick just eight years later when I put all my faith – and an enormous and out-of-character outlay of £5 each-way – in Rory after his Augusta meltdown.
This year I'm not even going down the route of looking at events at Shinnecock in 2004. What relevance does that have these days? You might be interested to learn that little pumpers Tim Clark, Corey Pavin and Mike Weir were all in the top 10 on Saturday night.
So where are we in our thinking just six short months from when the tournament gets going?
Do we fascinate over who did well last year at a different course which is 1,005 miles away from Shinnecock Hills.
No, we get swayed by looking for the next Webb Simpson or Brooks Koepka and a couple of young home bucks who are in or around the top 30 but who nobody really talks about. I give you Patrick Cantlay and Xander Schauffele. No US Open missed cuts between them and as good a chance as any. Apart from the really good players.
Open Championship betting track record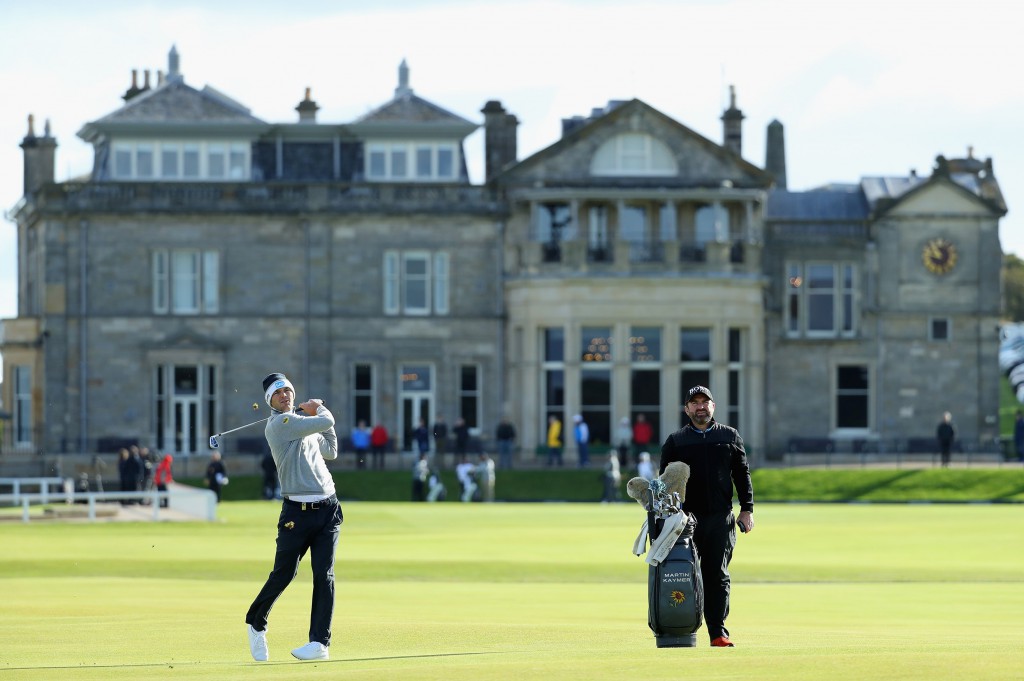 Credit: Getty Images
Winners:
1993, Greg Norman, 12/1
2001, David Duval, 20/1
2012, Ernie Els, 22/1
Near misses:
2003, Thomas Bjorn, 33/1
2004, Ernie Els, 9/1
2009, Tom Watson, 25/1
Ah, now we're on safer ground. The Open, links form to pore over, past Dunhill Links Championships to go at and almost 35 years of encyclopedic knowledge of the oldest major.
And the same old tired thoughts. Is Andres Romero in the field this week? Fowler, Sergio Garcia, Jon Rahm won at Portstewart so he must be worth considering, Tommy Fleetwood is the course-record holder so he might go off as favourite?
Dustin Johnson might have an ordinary Open record but he nearly won at Sandwich? Can Spieth defend, why does nobody ever defend?
Padraig Harrington loves it at Carnoustie of course – based on that week 11 years ago and not troubling myself to check his form there since – and Martin Kaymer likes the Dunhill though, again, I won't trouble myself to see his course form.
Or we can just all our eggs in one basket and lump on Rory at 14/1? What sort of price is that for a man of his skills? Yes, he might do his ankle or his ribs in the build-up or he might just run away with it on those big, flat greens.
And have a little saver on Tyrrell Hatton at 66/1. He, as we'll all be reminded 10 times a day in July, has won the last two Dunhills.
PGA Championship betting track record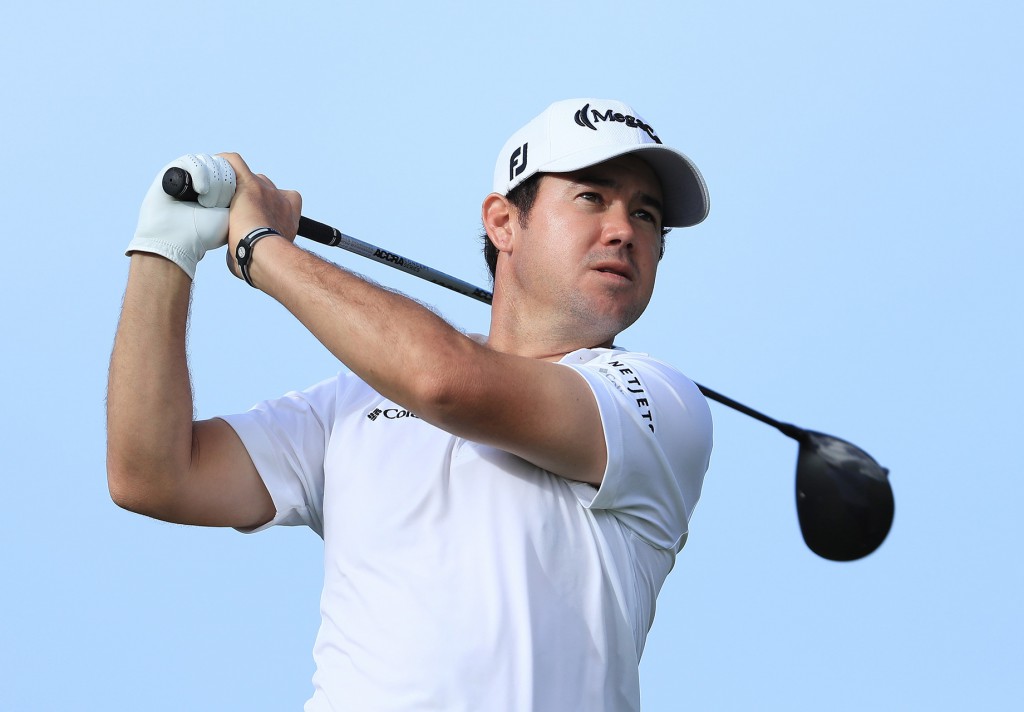 Credit: Getty Images
Winners:
1984, Lee Trevino, 33/1
Near misses:
None
Unlike most I'm quite a big fan of the PGA Championship which, I think, is reflected in the above hit rate. I'm not sure why I got behind Super Mex at Shoal Creek but I was allowed to stay up to watch the final exchanges and my dad explained how much my 50p each-way outlay might add up to.
I think I backed Kenny Perry in '96 at around 66-1 and Justin Leonard two years later but I couldn't be certain and I only deal in facts.
This year we are off to Bellerive Country Club in Missouri and, if I'm honest, I don't even know where Missouri is.
This is where, you'll be reminded and quickly then forget, where the WGC-American Express was due to be held before the September 11 attacks took place on the Tuesday.
Nick Price won the 1992 PGA here, Camilo Villegas the 2008 PGA Championship and, other than that, nothing.
It will be the 100th staging of the Championship and the last time it will be held as the final major of the year – it moves to May in 2019 – so how better to sign off the major betting year with a big-name winner.
I give you Brian Harman.