Anyone who plays golf in the winter will appreciate the classic umbrella. But if you like playing whatever the weather, you need your umbrella to tick certain boxes.
Firstly, and perhaps most importantly, it has to be able to keep out the driving rain. Secondly, it needs to be strong, robust and able to withstand strong gusts. And thirdly, it needs to be comfortable to carry.
Here are the 11 best golf umbrellas that offer all the above – and more.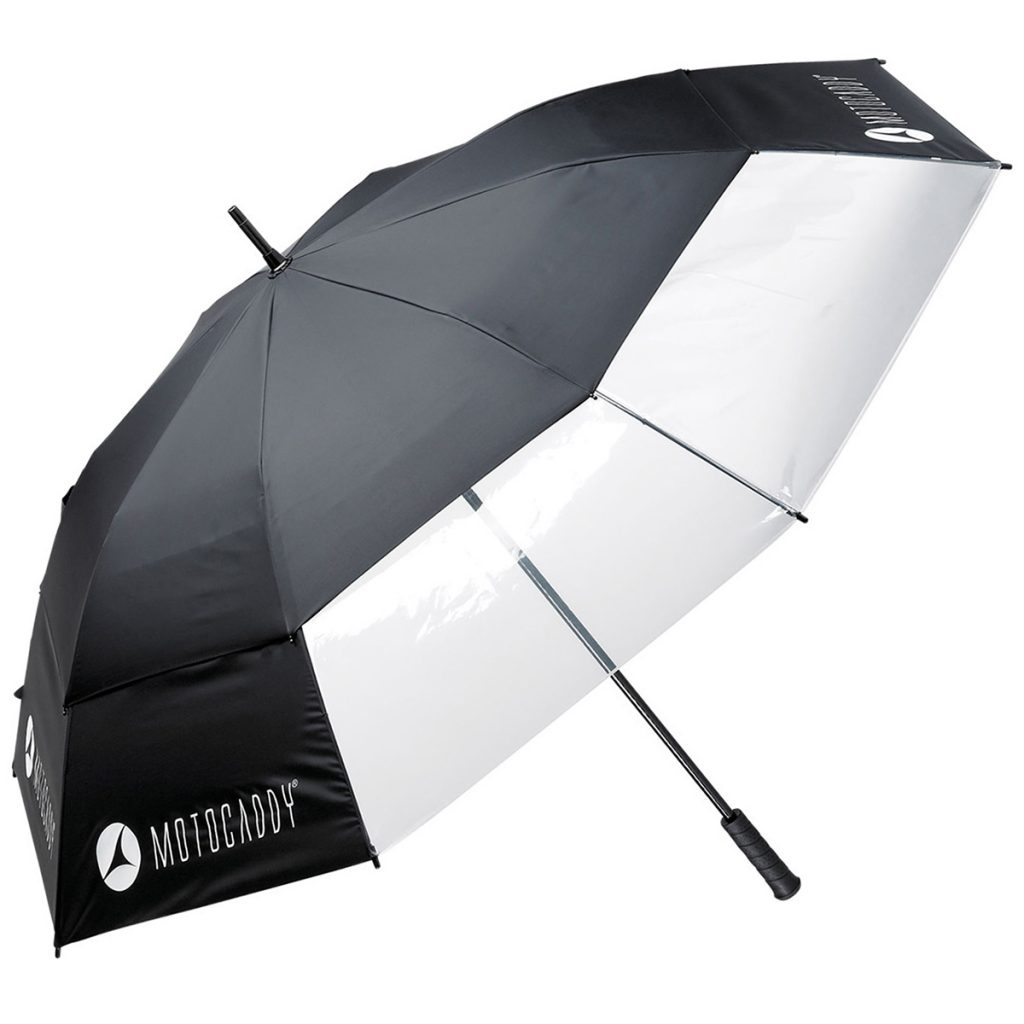 What separates this umbrella from most other models is its unique clear viewing panel. It means you can see what's ahead of you, which isn't always easy in a heavy downpour and with the wind coming in sideways, making life difficult.
The Clearview is also 65mm longer than standard golfing umbrellas and has an extended handle length, as well as an auto-open mechanism – so you won't find yourself faffing around trying to get it open when the heavens open.
It's also compatible with the brand's umbrella holder, making it a popular accessory with Motocaddy trolley owners.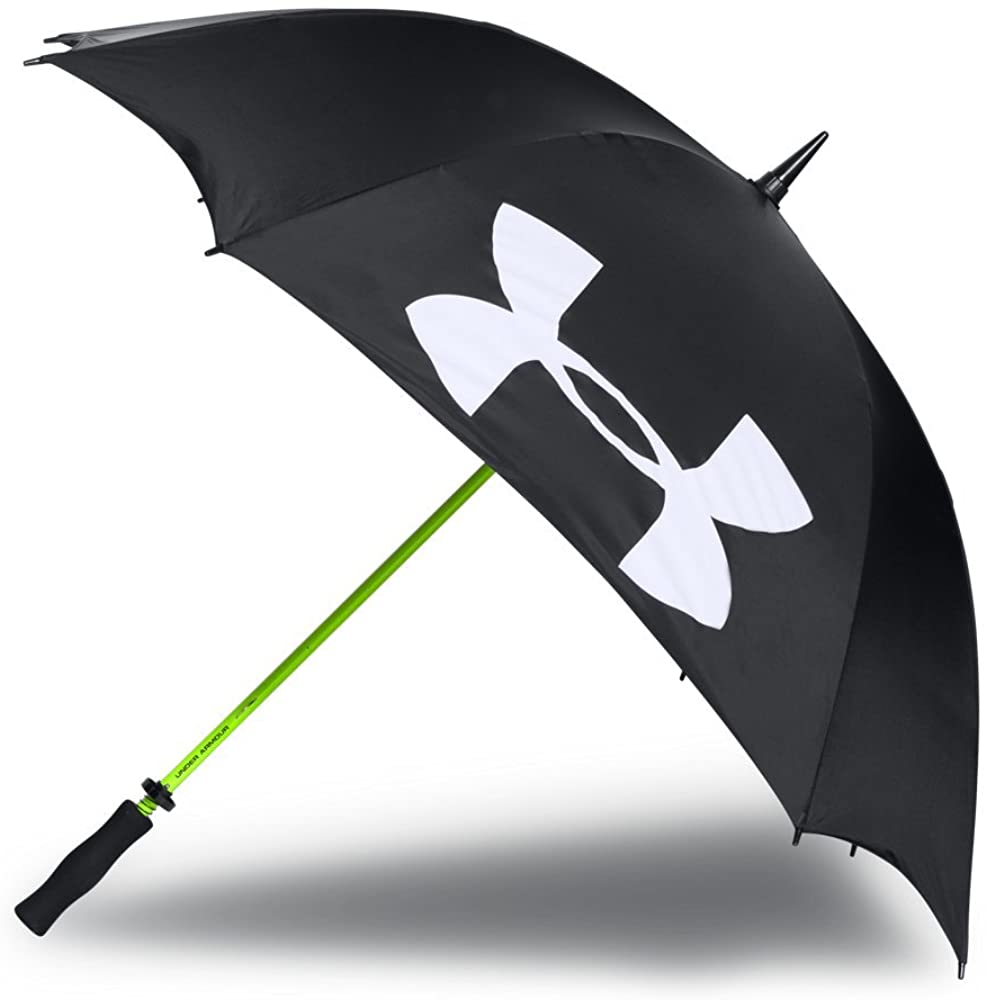 Anyone who owns a set of Under Armour waterproofs will appreciate just how effective its gear is at keeping out the rain. The brand's UA Storm technology is also mightily effective in repelling water to keep you dry and comfortable on the course, as well as all your clubs and accessories. With dual action opening and a textured rubber handle for a comfortable grip, it ticks all the boxes.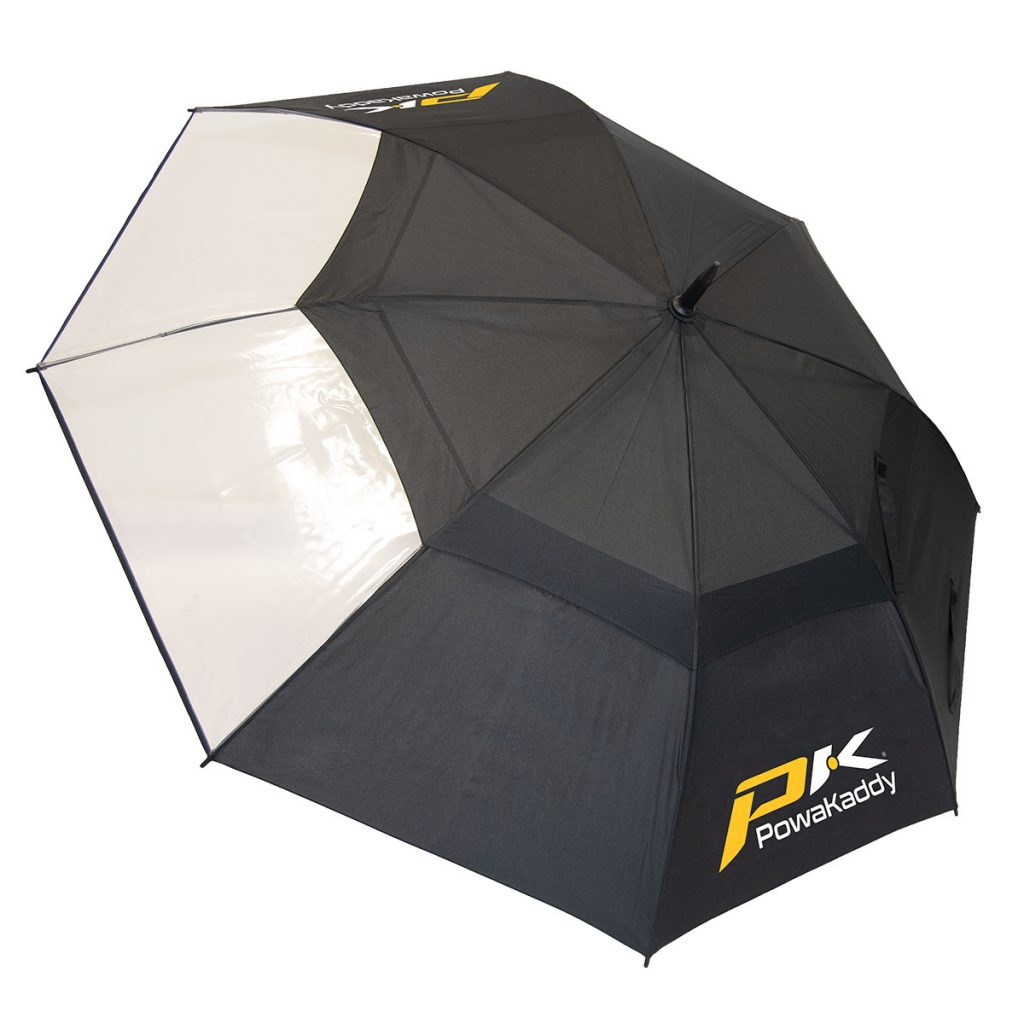 Here's another umbrella with that rather rare feature of transparent panels, so even in the worst weather, you'll be able to see as clearly as the conditions allow. Meanwhile, the double canopy design reduces the risk of the umbrella blowing inside out, which is frustrating in any situation, but especially on the golf course.
Other clever design features include an ergonomic non-slip handle for a comfortable grip and an autonomic push button, making it quick and easy to open.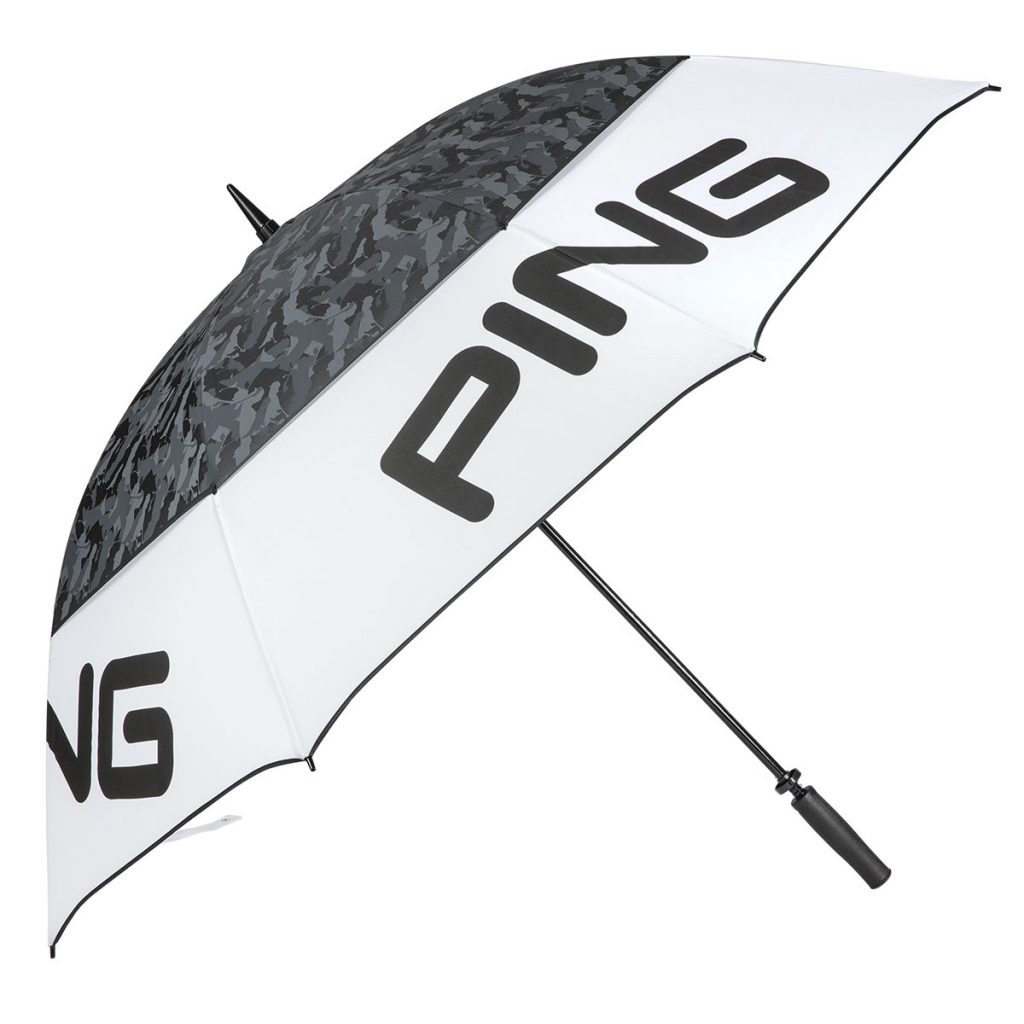 If the idea of coming into contact with just a single drop of rain puts you off playing golf this winter, then here's the umbrella for you.
Designed with an extra-large tour sized 68″ canopy made from waterproof fabric and a robust frame material for long-lasting protection, this is the sort of umbrella you'll see a caddie hold over his employer. It also has a rain stripe pattern and PING authentic logos for added appeal.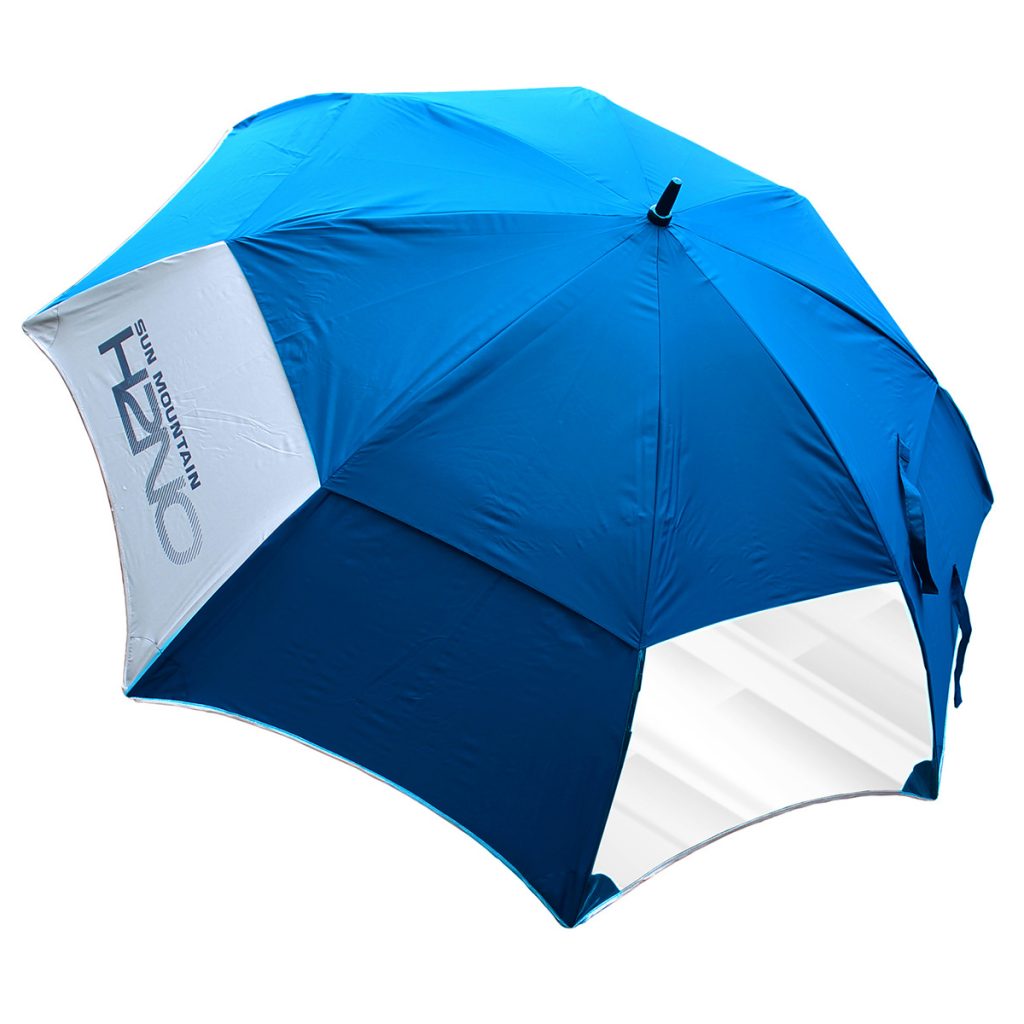 Not only will the H2NO Vision keep out the wind and rain, but it also offers UV protection from harmful ultraviolet rays that can cause damage to the skin.
As well as this, it also has a double viewing window for clear sight and a robust fibreglass shaft material for long-lasting durability. Go for the red (there are four colours to choose from), and you'll be doing your bit to brighten up the fairways in the winter.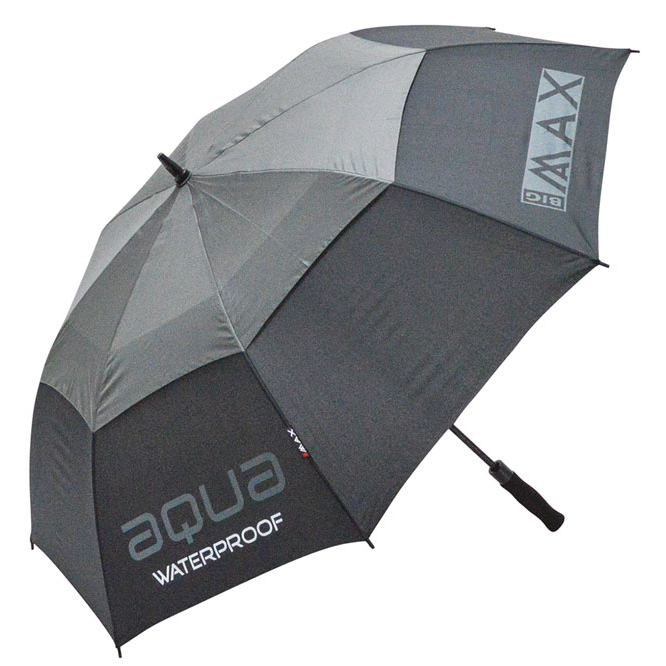 It's never ideal when you have to pull out an umbrella, especially if you have one that's a touch heavy. However, one of the most appealing features of this model from BIG MAX, appropriately named 'Aqua', is that it's super lightweight. More of a fair-weather golfer? This umbrella also offers UV protection.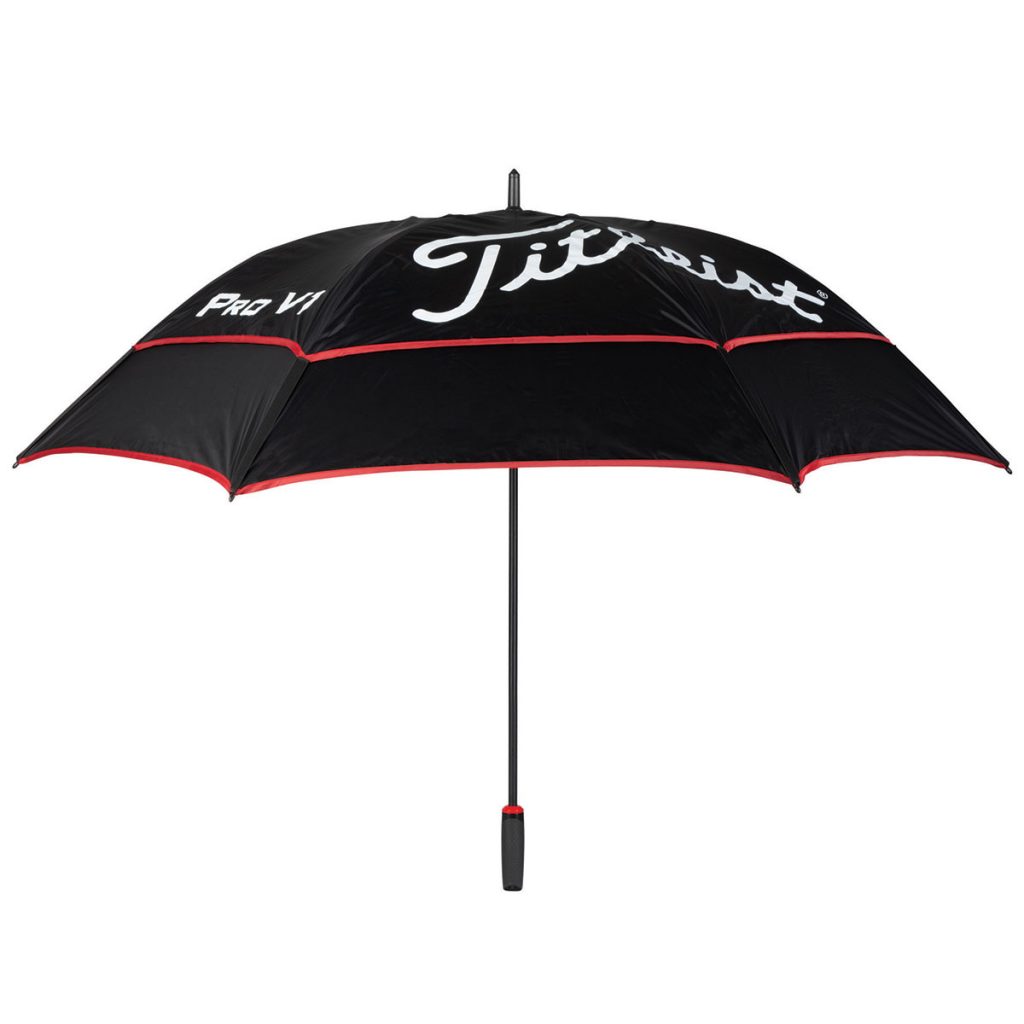 The Pro V1 branding says it all: premium. This umbrella ensures you're fully protected in either rain or sun. The clever double canopy allows fast air to pass through each one to resist inverting in high winds, while the lightweight but strong materials guarantee long-lasting performance.
It's a smart and effective offering, making it a great gift, too.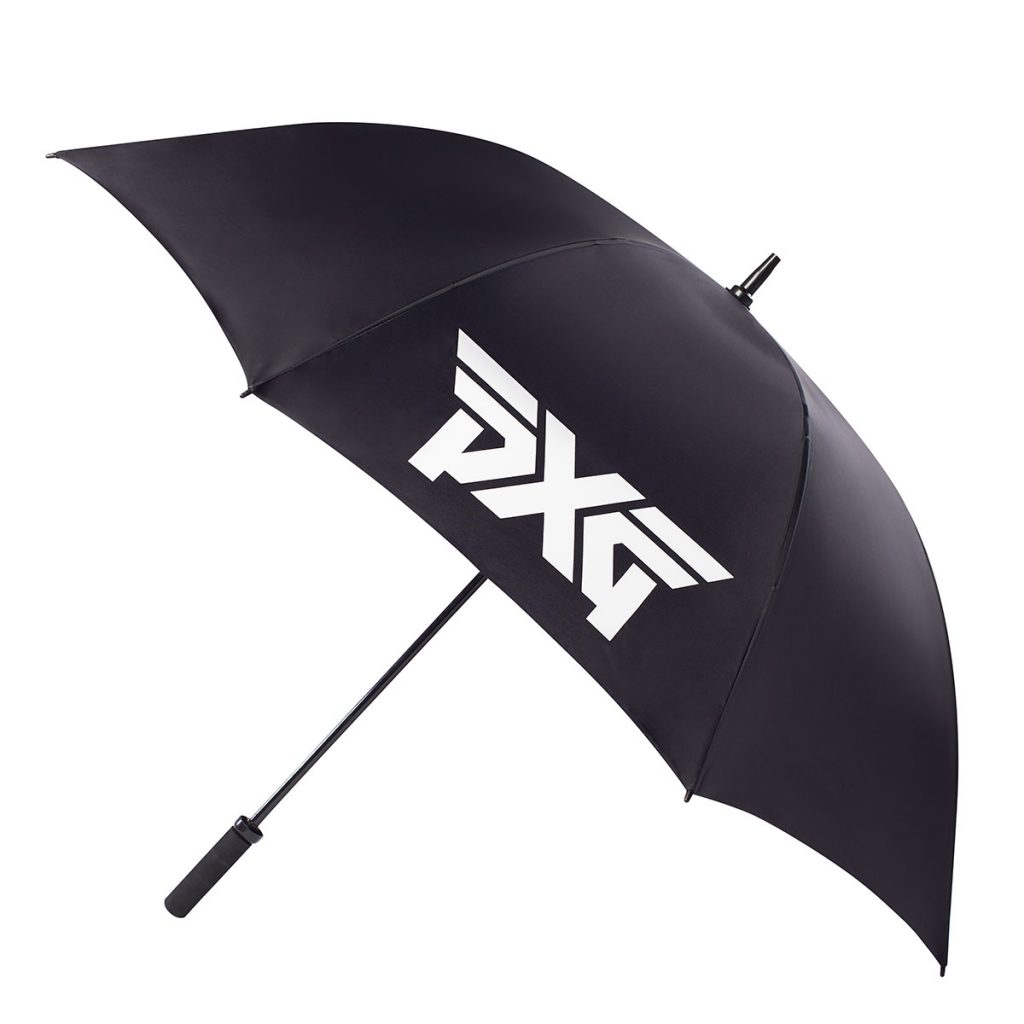 Anyone who's invested in PXG hardware before will know that this is not particularly a wallet-friendly brand. So, what does top dollar get you?
For a start, it'll protect you from the sun as well as some of the most extreme weather conditions. In fact, it also has a lightning-resistant double fibreglass shaft – plus, it's water and bleed proof, so it's ready for whatever elements you'll face.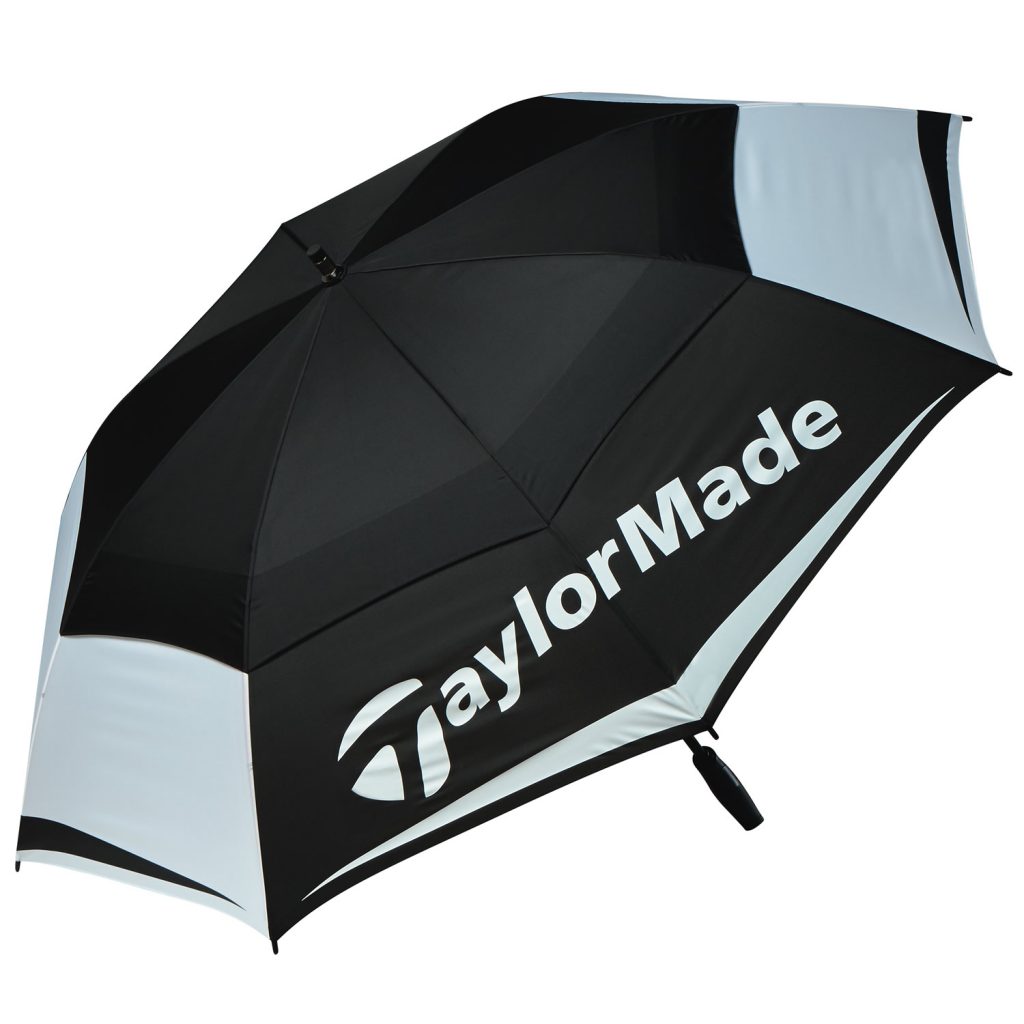 It's not just the heavy rain that can ruin our scores. Strong winds often accompany the dark clouds and make it difficult to focus on your game, too. TaylorMade's WindPro technology is designed to withstand the strongest of gusts, and while this won't necessarily help you to flight the ball in tricky conditions, it will mean you find it easier to stay on your feet when walking between shots – plus, it will keep you a little warmer.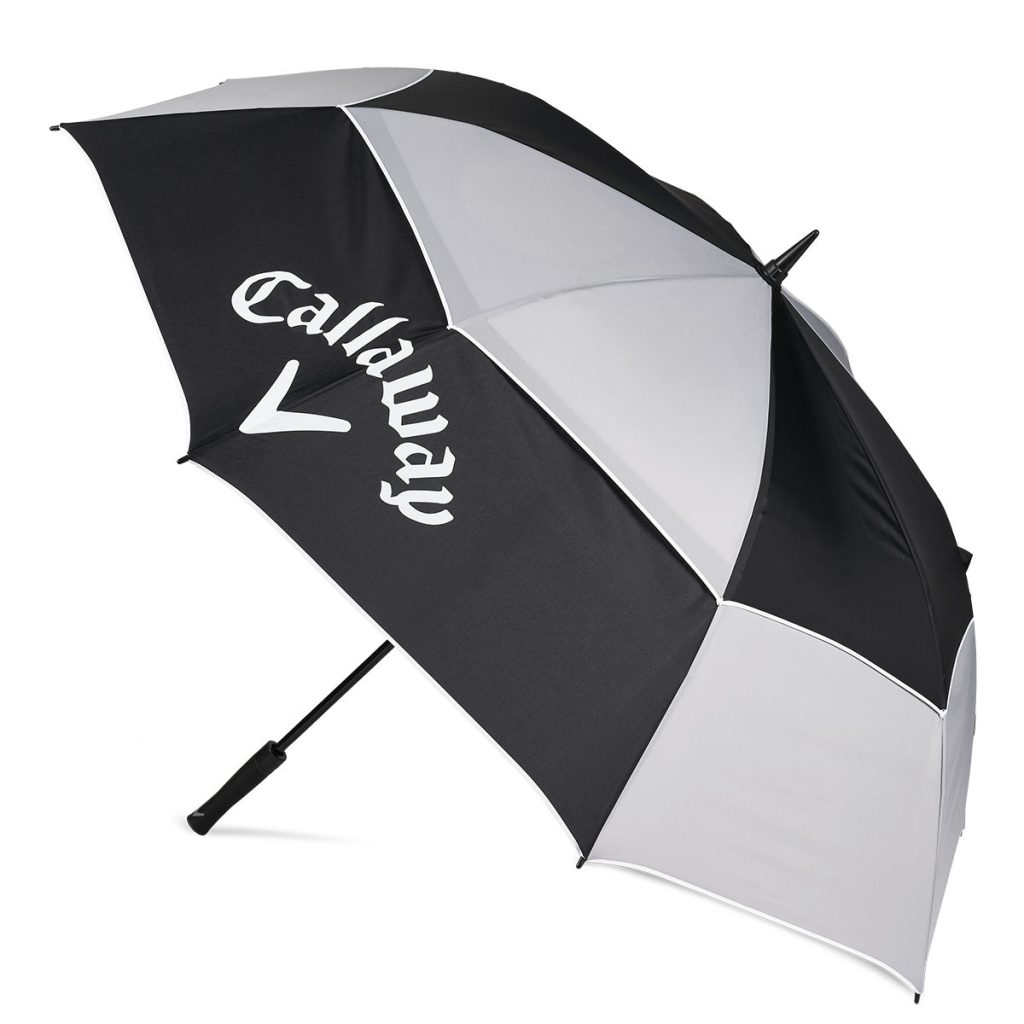 The dual canopy on this umbrella helps resist inverting in high winds by allowing air to pass through the ventilation gaps.
It's robust, too, thanks to its strong fibreglass shaft and frame. With the Tour Authentic branding, you'll be letting everyone know you're a golfer when you're out and about.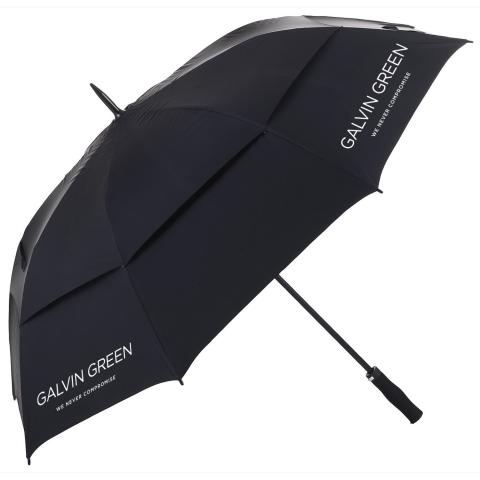 Galvin Green sets the bar pretty high when it comes to protecting golfers from the elements – and the Tromb umbrella will do just that.
If you like playing golf all year round, you can rely on this storm-proof offering, with an extra-strong frame and double-layer top cover/pressure release vent.
The black/silver looks the part, too, while the red will help you get spotted should you get lost on a foggy fairway.