"They built a golf course where?!"
No matter where you go in the world, you will likely find a golf course. Despite its elitist image, golf is a universal sport and throughout history people have gone to great lengths to build courses in extreme environments. In this blog post, we salute the craziest golf course locations in the world.
Uummannaq, Greenland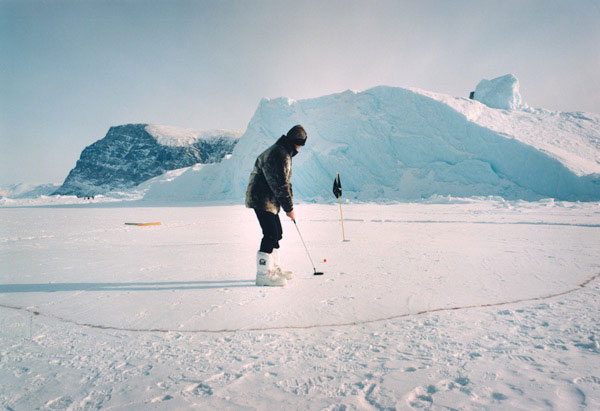 Uummannaq in Greenland is the location of the World Ice Golf Championships – yes, ice golf is really a thing. Taking place in March, the nine-hole golf course has to be laid out from scratch every year on a fjord and its shape is determined by the icebergs which have become trapped in the inlet. Ice golfers play with a red golf ball and greens are called 'whites'. No records can ever be formed or broken, as the pack ice and frozen powder moves and changes daily.
Furnace Creek Golf Course, Death Valley, California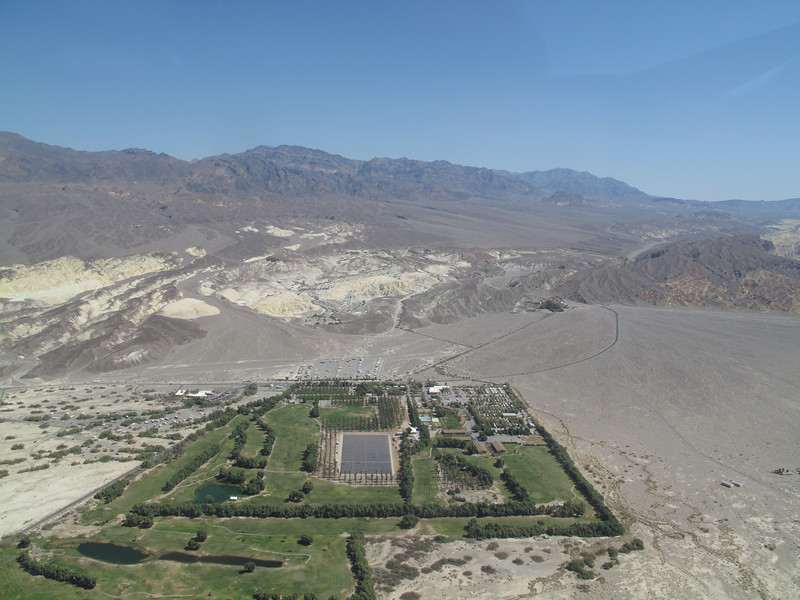 Our next choice takes us from one of the coldest places on earth to one of the hottest. Furnace Creek Golf Course sits 214 feet (65m) below sea level in the scorching hot Death Valley, California. Its name is a little misleading, as there is no creek. However, Furnace is entirely appropriate, as this area has recorded the hottest temperature in the Western hemisphere at 57 degrees Celsius.
The course consists of 18 holes, and despite the heat it is green and there are even some water features. In case you're wondering, they have a water recycling system and that keeps the course green year round. Yes, that's right – it's even open in summer!
Kabul Golf Club, Qargha, Afghanistan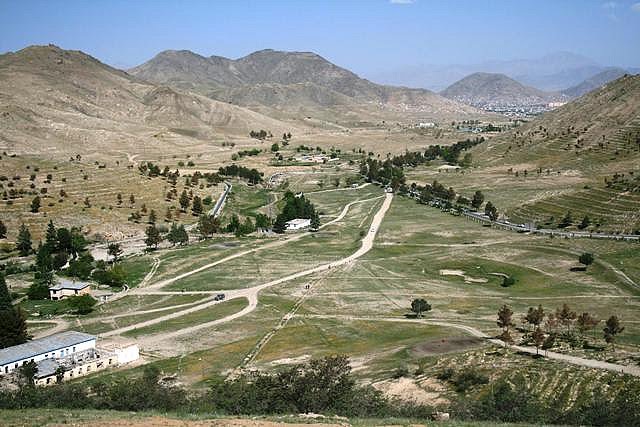 This golf course has been a hard-won project championed by Mohammad Afzal Abdul, who has reportedly suffered death threats from the Taliban. This nine-hole golf course may not have lush fairways, but its sandy surface will give even the most experienced golfer a challenging round.
This course has used as a military training area at the time of the 2001 invasion of Afghanistan.  When the course reopened in 2004, a not-for-profit agency had to help the owners move two soviet tanks and multiple rocket launchers which had been stored on the site.
Mount Merapi Golf Course, Indonesia
Located 20,900 feet (6370m) above sea level, the Mount Merapi Golf Course is made up of 18 holes, has breathtaking views and is right next to a very active volcano. Mount Merapi is Indonesia's most active volcano and smoke can regularly be seen coming out of the top. The fairways are lush and green with plenty of challenging hazards, but you'll be pleased to know there are no official lava hazards.
Nullarbor Links, Australia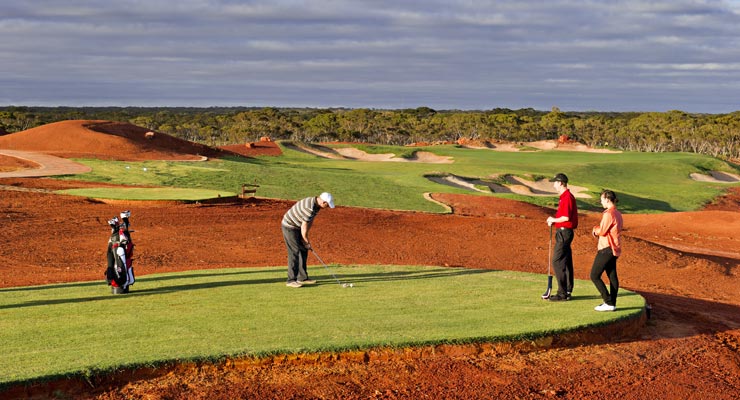 Located in Australia's outback, the Nullarbor Links is the world's longest golf course. Made up of 18 holes, this par 72 grassless course spans 848 miles (1,365 kilometres). That's because each hole is in a town or roadhouse along the Eyre highway, from Kalgoorlie in Western Australia to Ceduna in South Australia. The course provides a much-needed activity and attraction for travellers along the renowned, desolate Eyre highway. The average distance between each hole is 40 miles, with two holes being 124 miles apart.
You might be wondering how this course is played. Each player uses a scorecard bought either in Kalgoorlie or Ceduna and holes are played at various sites along the highway. When you present your card, you receive a certificate stating you have completed the world's longest golf course.
Even if your local course is a little less extreme than those listed above, it is always advisable for golfers to take out golf insurance. Accidents can happen wherever you're playing, so The Golfers Club offers Public Liability cover as well as Personal Accident cover and much more to help you in the event that something goes wrong. Get a golf insurance quote from The Golfers Club today!