In Talking Point, Danny Willett's physio Paul Farquharson tells Mark Townsend why we shouldn't get ahead of ourselves about Tiger Woods.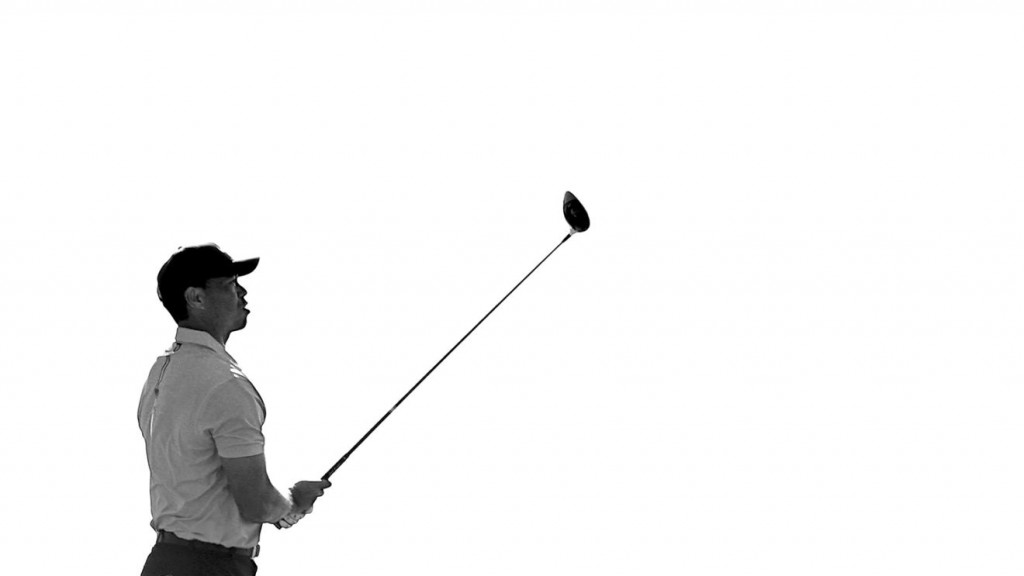 Credit: Getty Images
All everyone wanted was for Tiger Woods to get through 72 holes unscathed; to walk relatively fluently, to swing without a grimace while the odd birdie would be nice.
What we got was something else – a driving exhibition, smiles, TWO front nines of 31, topping the leaderboard and some explosive long iron and fairway wood approaches from around 260 yards.
Now the question is when will we get to see him again? Tiger himself was giving little away, though to be fair he had probably surprised himself with how good large chunks of his game had been and this latest comeback has always been all about baby steps.
"We're going to sit down, we'll figure it out, where I'm going to start, how much I'm going to play, rest periods, training cycles, the whole nine yards," Woods said after his closing 68, a round that could have been something very impressive.
The clever money is that he will play Torrey Pines on January 25, then Riviera three weeks later, maybe the Honda Classic the week after and Bay Hill in the middle of March. Then on to Augusta.
In between there will be some money games at home with the likes of Justin Thomas.
Danny Willett is another major champion who has battled back problems through the years, having to miss half a dozen tournaments a year through injury. Willett began working with physio Paul Farquharson four years ago and, in April 2016, the Yorkshireman burst through to win the Masters.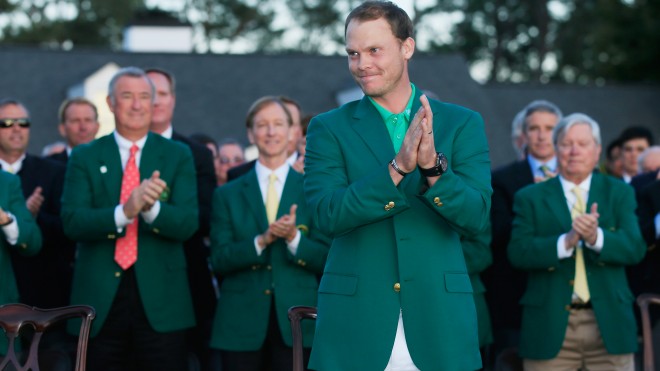 Credit: Getty Images
Farquharson was a PE instructor with the RAF before qualifying at as a physio at Bristol University in 1997. He joined the army and worked as a major responsible for a rehabilitation unit at Catterick.
So who better to pick the brains of as to what Tiger has been through and what the near future holds for someone who has had four back operations, the most recent, in April, involving spinal fusion surgery?
"With most players, like Rory, I will know people who work with them and what is going on but I don't know any of his team so I don't know exactly what he's doing," Farquharson told NCG.
"But basically they have stopped the two vertebrae moving against each other, bone on bone. The vertebrae sit on top of each other with a disc between them like a jam doughnut. This prolapsed a long time ago and that causes nerve pain and sciatica. Spinal fusion is pretty much a drastic operation and would be a last resort.
"I have got a patient at the moment who is a runner with a history of lower back problems and he has been round the houses with physios and consultants and a fusion was suggested.
"He's doing alright, he's got no back pain but then you are sometimes left with tight muscles around the back and quite often nerve-type pain where the nerve is still chronically irritated by the poor movement from when you had the back pain."
Credit: Getty Images
So what will Woods have been doing pre- and post-round to get himself ready for his first rounds in 301 days?
"The good thing was that he pretty much had a year off and came back a lot slower than before. He will have had lots of physio to strengthen his core, pelvis and glutes and those muscles can now fire properly as he isn't getting the pain.
"Before the round there will be lots of stretching with a good hour of physio and core stability and then some muscle activation. After he will likely have had some corrective work so that everything is in the right place and he isn't getting pulled in the wrong directions after playing 18 holes.
"I thought he looked really good, it was great to see him hit a variety of different shots and shapes and with different speeds and it was also great just to see him being able to pick up the tee and just walk off rather than struggle. He could flex fully and effectively touch his toes."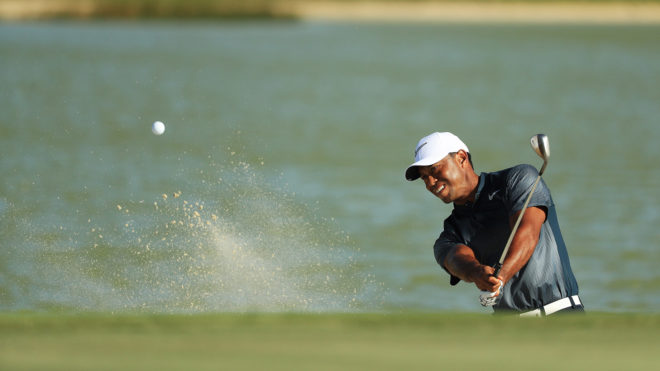 Credit: Getty Images
The one small negative over Woods' return was his greenside chipping. Part of the problem might have been the tightly-cut, grainy and slopey surrounds. Other players commented on similar concerns, or it might just have been a bit of ring rust.
One other possibility is how his body is still recovering. The general cliché is that Woods will have been able to practise his chipping and putting well before hitting full shots but the opposite might be the case.
"When you have these muscle inhibitions the short game struggles. You are more aware of the pain when making a slow controlled movement rather than anything at speed."
As for the coming months? While most of us can't wait for the next episode of Tiger: The Final Chapter, the likelihood is that he will continue to take it step-by-step.
"I think it will be a slow watchful process. With sportsmen, once they do something well, they get over confident and start to do more than their body will allow them to do and golf is one of the worst sports out there for the back. You can't just keep loading it up, we're not machines.
"Somewhere along the line he might have developed a poor movement pattern which might have come about as he got bigger and stronger and then made some swing changes. You then get some pain and treat it with physio and paper over the cracks – play-treat, play-treat, play-treat and then it all falls apart. I really hope that he's now got a movement pattern that suits his body and that he doesn't overdo it."