Winter has arrived. The combination of cold gusty winds and icy rain is bad news for the golfer lacking the necessary layers to stay warm on the course this winter.
A cosy sweater is not enough. Where winter golf is concerned, it's all about the layers. These layers work together to keep you warm, dry, and comfortable, even in the most adverse weather conditions.
Here are the best golf layers for winter…
Best golf base layers
This is where you should start – a base layer is crucial. If you're worried about your swing feeling restricted, don't be. Due to their stretchy properties, base layers work with your swing.
Once you've started playing in a base layer, you'll never play another winter round without one.
Galvin Green Edwin Base Layer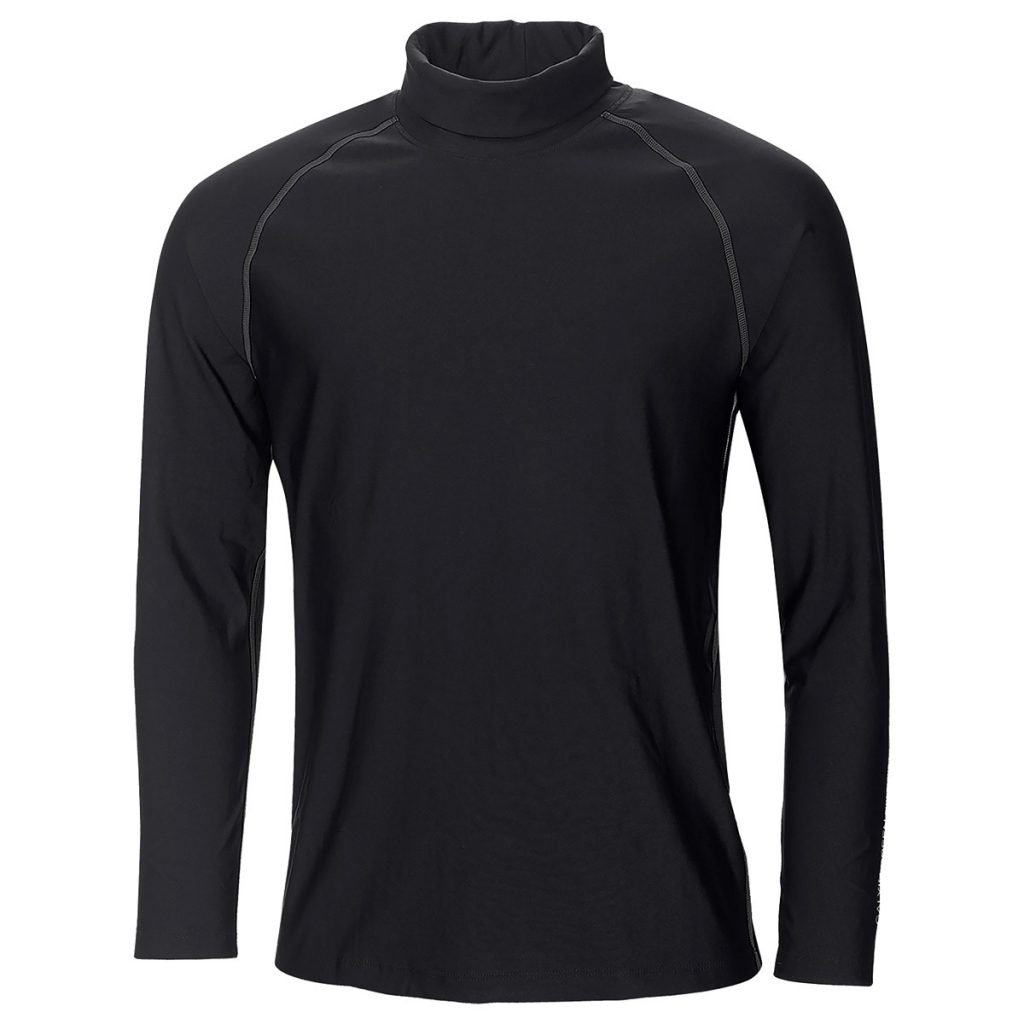 Galvin Green's SKINTIGHT Thermal technology offers maximum breathability and comfort. The technology comes from a combination of knit and fibres that provide a light and breathable structure, which is perfect for golf.
Puma Golf 2.0 Base Layer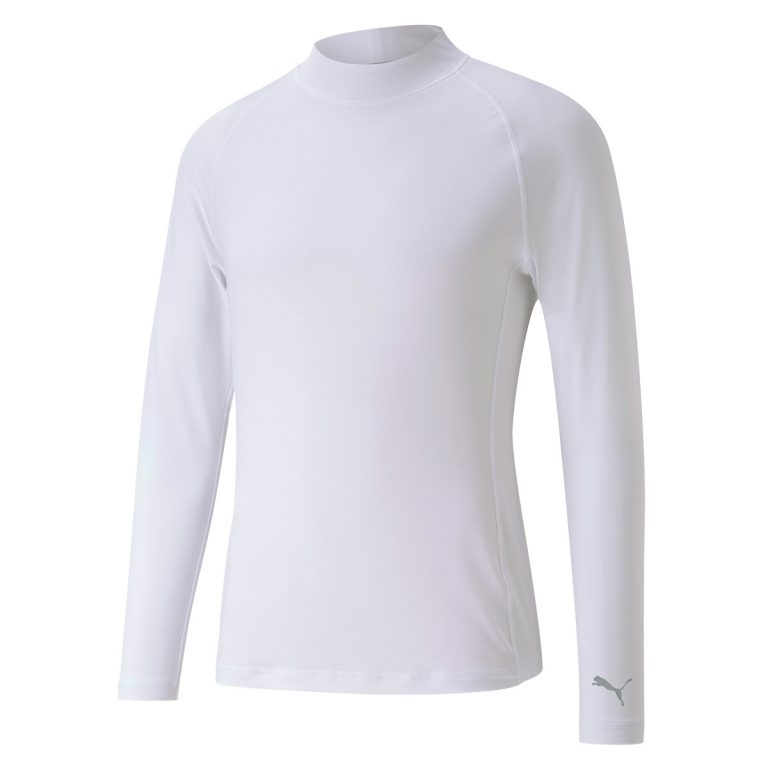 This base layer contains a dryCELL fabric, which works by drawing moisture away from the skin for rapid drying. Its Extreme Flex ensures that your swinging motion is not at all hindered.
It features the Puma cat logo on the sleeve, which can be seen when it's warm enough to take off a layer or two.
Under Armour GolfGear Compression Mock Base Layer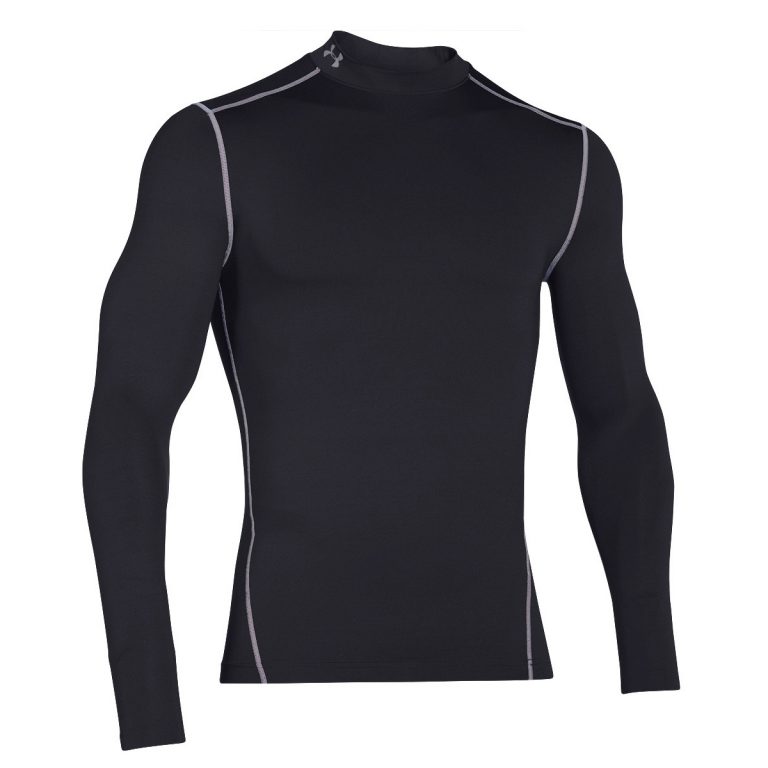 This base layer features Dual-layer ColdGear fabric to ensure you stay warm with a brushed interior and fast-drying exterior. It also features 4-way stretch fabrication and ColdGear fabric.
There are subtle details all over this base layer, and these details make Under Armour's ColdGear one of the standout base layers on the market.
Best golf mid layers
When it comes to the best golf mid layers, it's all about versatility. You need warmth when the temperature drops, comfort when your body heats up, and protection when the clouds open.
We're no longer talking about dull, baggy jumpers, either. Today's offerings tick loads of boxes in terms of style, performance, and playability.
FootJoy Chill-Out Xtreme Fleece Pullover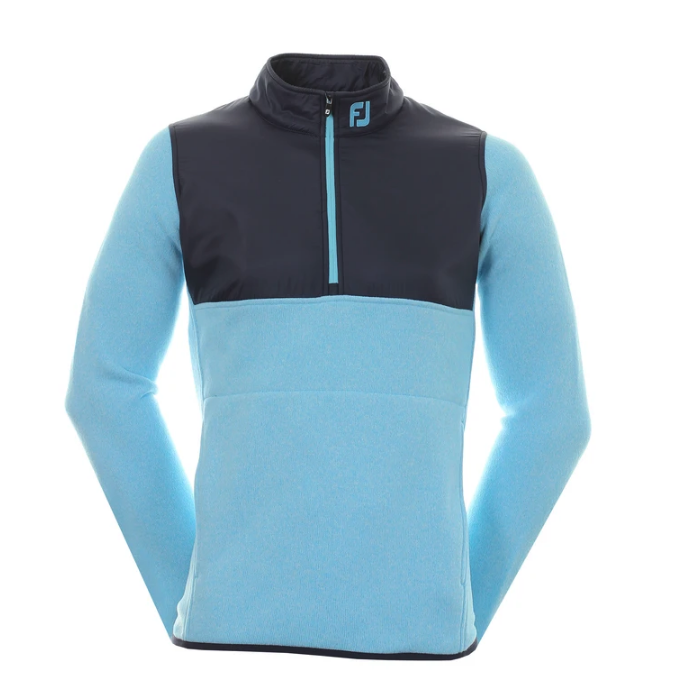 This performance sweater is easy to slip on over a base layer and/or polo shirt. The soft fleece lining offers body heat retention and comfort, whilst the reach through front hand pockets provide added warmth.
Meanwhile, engineered woven panels on the chest and rear yoke provide abrasion protection. Both the light blue/navy and grey/charcoal colours are very smart.
Ralph Lauren Peached LS Jersey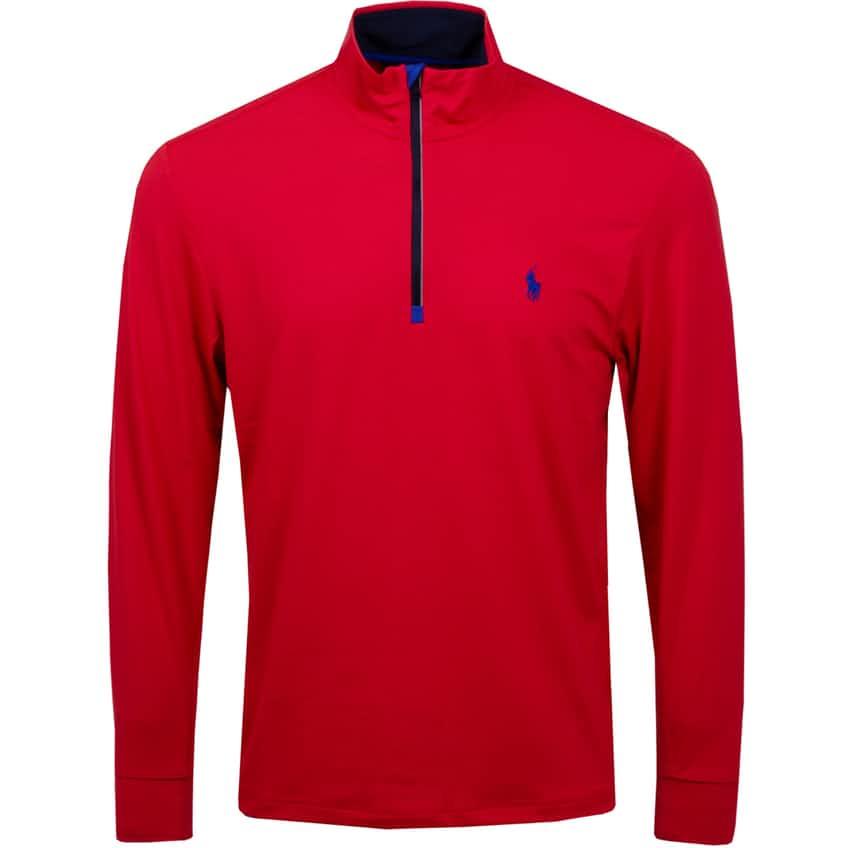 This is the perfect quarter-zip mid layer for those chilly conditions. It's easy to slip on and off, and store in your bag. That said, given how smart it looks, you're probably going to want to keep it on – on and off the course.
This classic fit top is moisture-wicking and has 4-way stretch, so you can swing freely.
Ping Nordic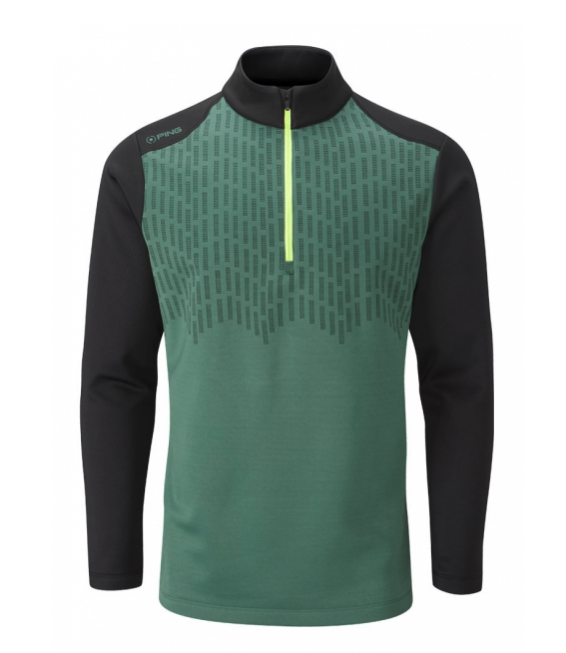 Ping Nordic has made some statement with this fleece, which features grid back fabric for lightweight warmth.
In terms of colours, you can choose from striking blue, grey and black, and mallard green. Don't be put off by the name of the latter – they are all water repellent.
Galvin Green Drake Insula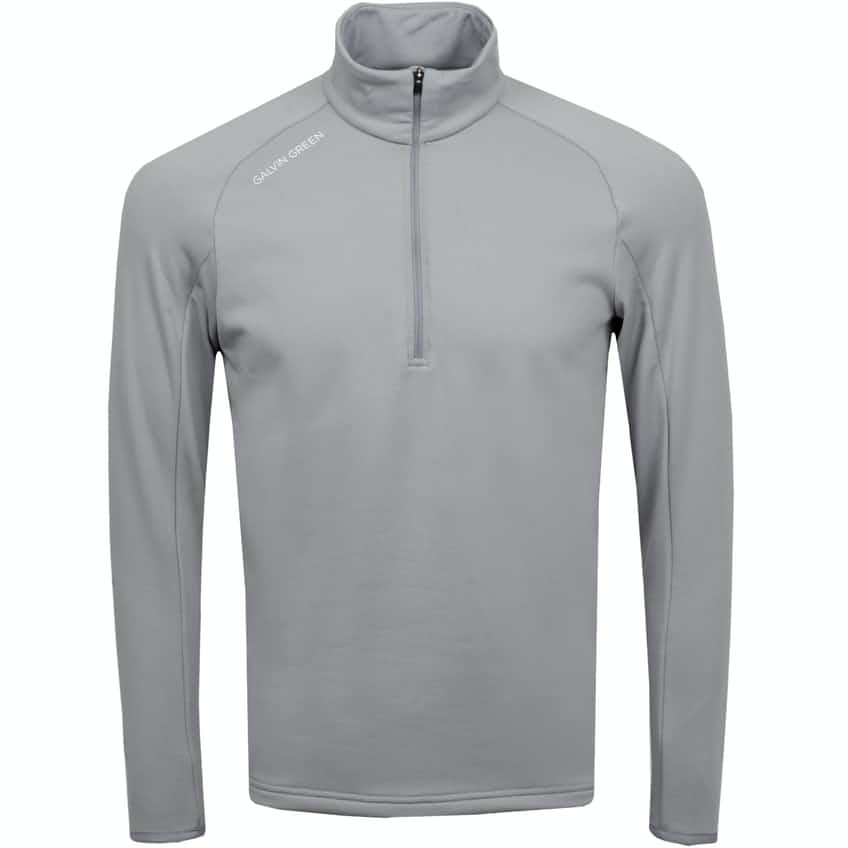 This half zip mid layer has a wonderful soft feel. It's extremely stretchy and offers superior breathability and thermal regulation properties.
It features contrast colour signature logos transferred on the right shoulder and back neck. The sharkskin (grey) is a popular choice, perhaps because it goes so well with multiple colours.
Oscar Jacobson Thomson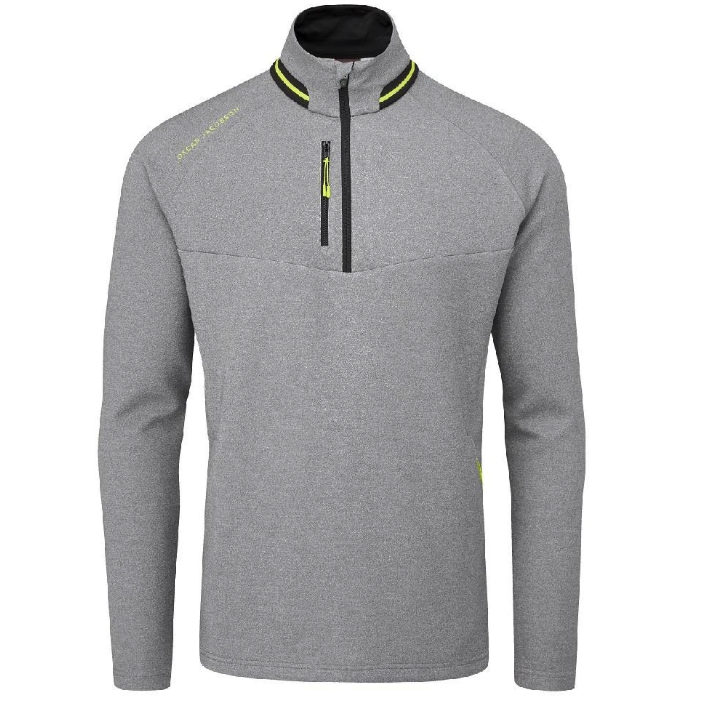 This technical pullover with contemporary design details offers a distinctive look. Its functional polyester blend stretch fabric aids freedom of movement and high levels of moisture-wicking for superior comfort.
For anyone looking for something other than a grey or black, the light blue and light plum will add a nice splash of colour to your winter wardrobe.
FootJoy Thermal Quilted Vest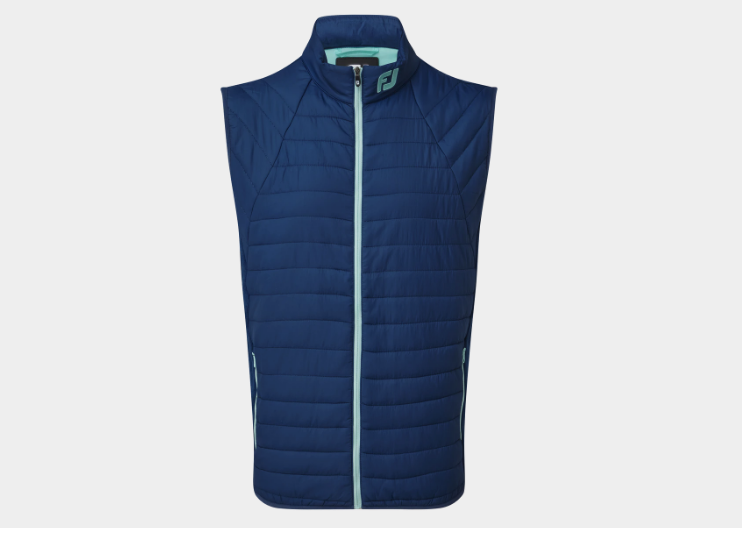 They're perhaps not everyone's cup of tea, but vests and gilets are mid layers worth investing in – and here's one to consider.
The water-repellent outer shell combines with sweater knit side panels to provide warmth. Extra warmth can be found in the zip hand pockets, while the elastic binding on the armholes and waist ensure a comfortable fit.
Best Golf Outer Layers
It won't just bucket it down this winter – we hope – so there will be days where an outer layer such as a windproof jacket will be adequate.
Let's look at some of the best golf outer layers…
Galvin Green Aaron Waterproof Jacket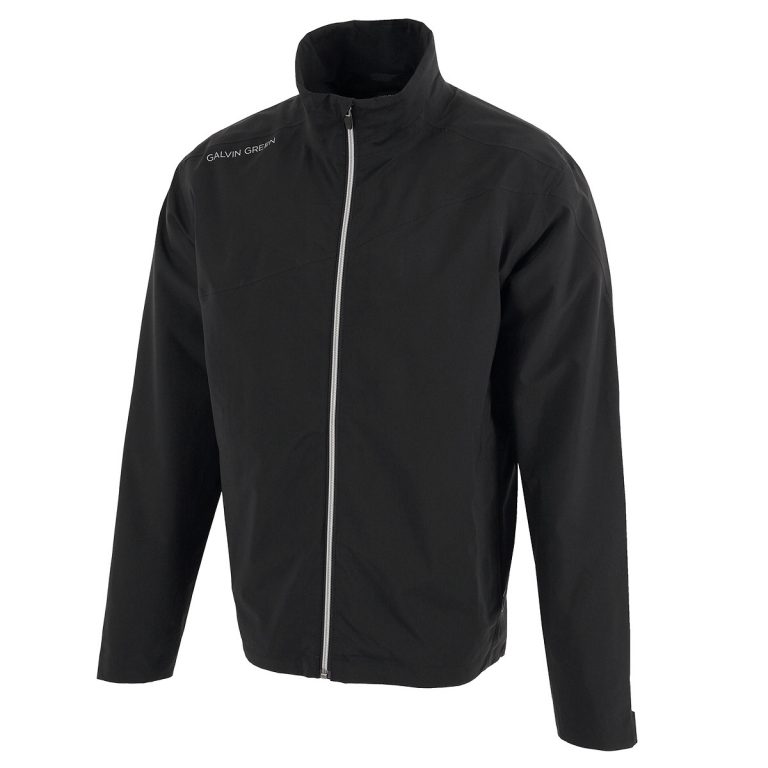 If you want the best outer layer that money can buy, look no further than the Galvin Green Aaron waterproof jacket. This premium offering provides unrivalled protection from the elements.
It features a complex multi-layer construction to provide waterproof protection, and a mesh lining for breathability.
It's one for the serious golfer who relishes a battle with the elements.
Puma Ultradry Jacket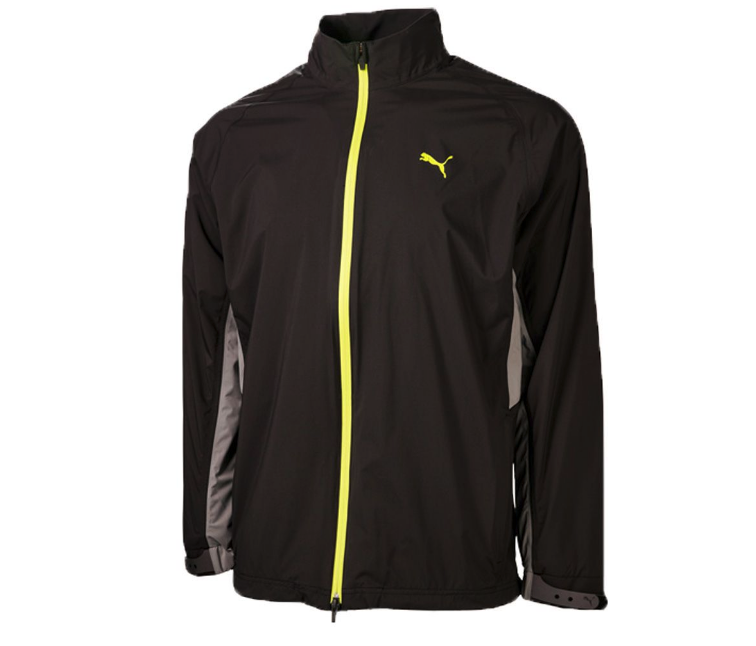 Puma's Ultradry jacket features a number of nice touches. The waist pockets and cuff adjustor offer more usability and comfort, as does the ventilated back.
Callaway Stormguard Jacket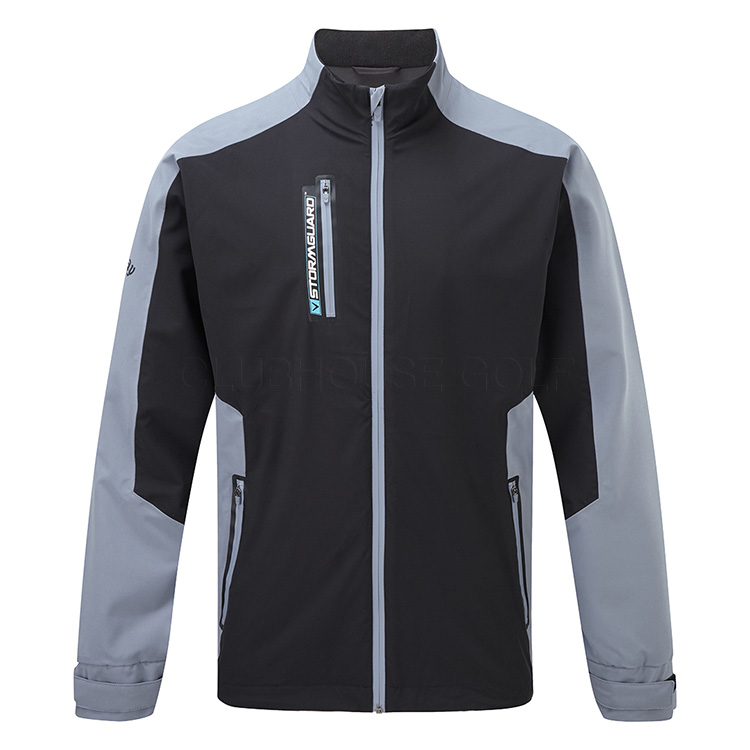 Tour pros aren't often required to pull on the wet weather gear, but here's a jacket Callaway Staff players tend to reach for when the heavens open.
The use of highly weather-resistant fabrics provides protection from storm tested wind and rain. Meanwhile, the soft material works with the golf swing, and it's quiet, too, so you can be sure of having no distractions when you swing.
Ping Downton Waterproof Jacket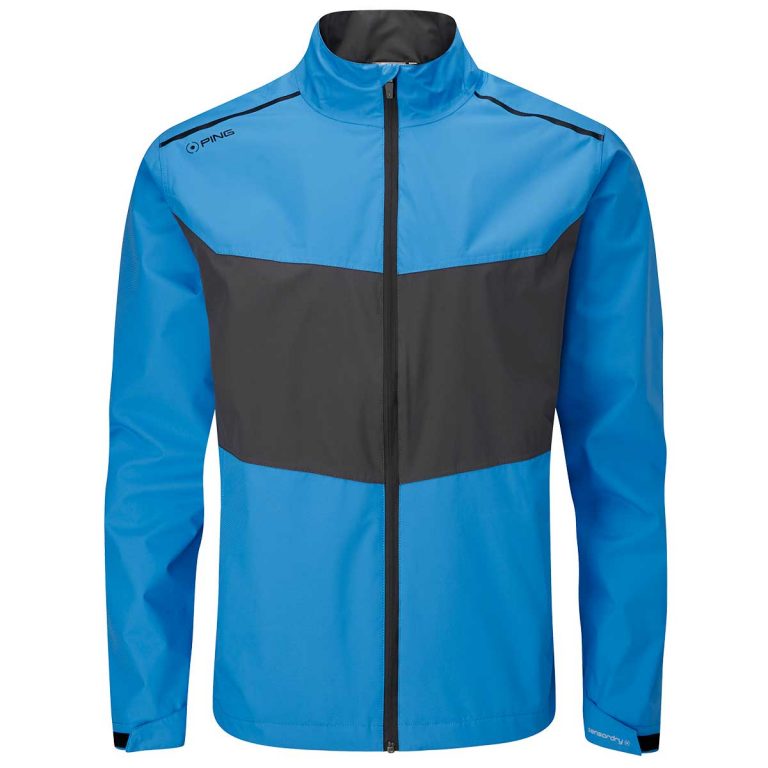 Waterproof, windproof, and lightweight, Ping's Downton has everything you need to tackle the winter weather. Go for the blue and inject a bit more colour into your winter outfit.
Under Armour ColdGear Reactor Hybrid Wind Jacket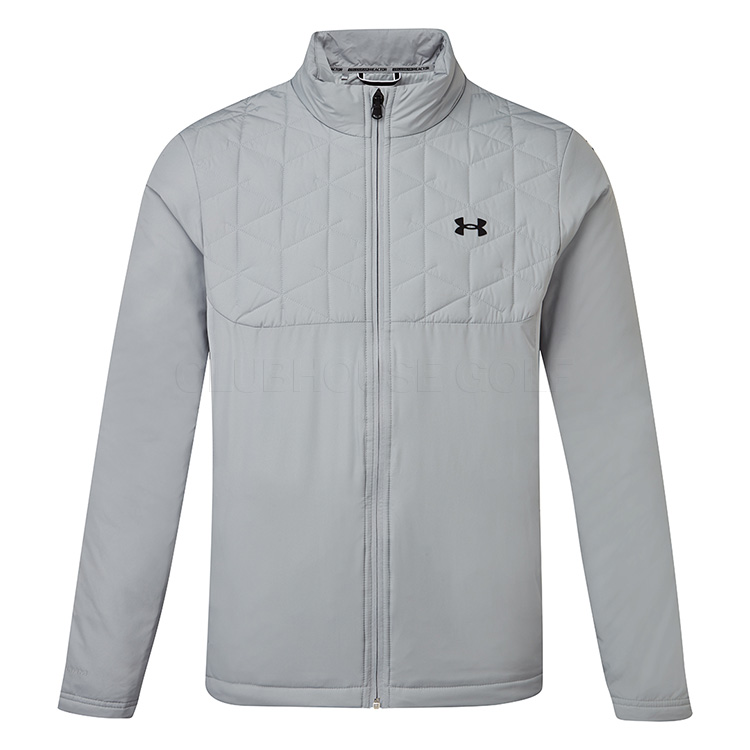 There's a lot to like about this garment, which Jordan Spieth often turns to when the weather takes a turn for the worse.
Storm technology repels water, whilst the lofty insulating design provides 100 per cent thermal wind protection. It's styled with a padded design, so it looks a bit different to other garments, which is no bad thing.
Ping Norse PrimaLoft II Thermal Wind Jacket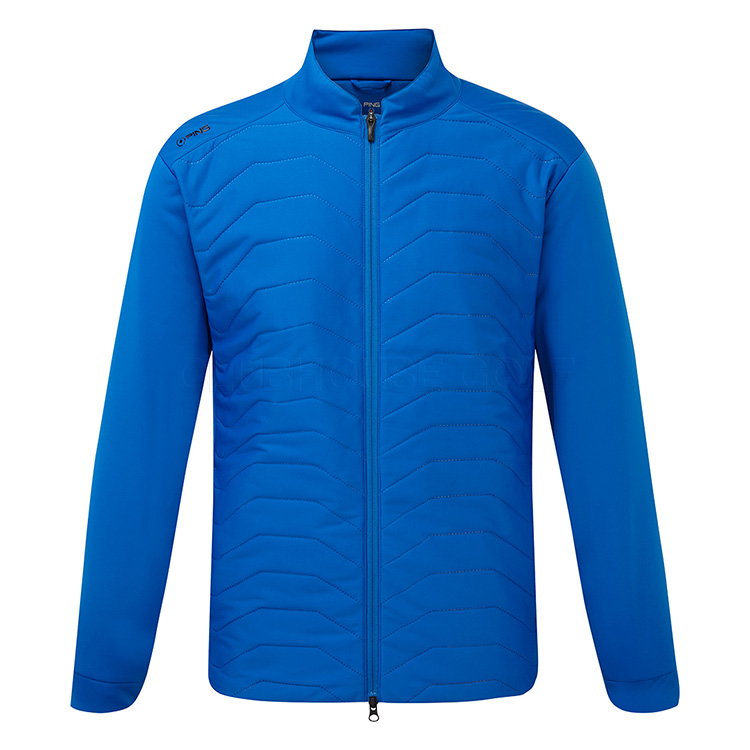 Whilst you'll have no problems wearing this jacket during light rain showers, it does its best work in the wind. Featuring PrimaLoft insulation, the quilted design retains high levels of body heat to keep the chill out, so you can remain focused on playing your best golf.