Playing golf tests much more than just your technical skills – it also tests your nerve as well as your patience. But for many golfers, both of these elements play second fiddle to the gorgeous surroundings the course is played on. There are, however, holes on some courses that successfully combine the two. It's that one hole that stands out from the rest. It taunts and tantalises us with its impossibility, and its spectacular backdrop.
Here at The Golfers Club, we insure some of the UK's most well-travelled golfers. That means we've heard many stories about that special course that drives us mad. They steal our balls, destroy our handicap and plague our thoughts as we scramble to save face and make par. So with this in mind, we've scoured the globe to bring you three of the toughest, and most picturesque tee shots in the world.
Attempt them if you dare.
The 17th hole at TPC Sawgrass, Ponte Vedra Beach, Florida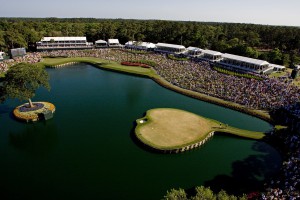 Although the 17th at TPC Sawgrass is affectionately known as the "Island Green", there's definitely no love lost between golfers and this treacherous hole. The hole itself is located on a small island surrounded by water on which you need to chip the ball onto. Connected to the mainland by a small bridge, making it to the green is a privilege only the very elite, or extremely lucky, get to experience.The rest of us have to settle for playing our third, fourth and fifth shots still off the tee.
USA Today claims that over 140,000 balls end up in the water each year. And not all of those come from tee shots. Oh, and if you do actually make it on to the hole, despite the swirling winds and immense pressure from spectators, seagulls have also been known to steal balls.
The 16th hole at Cypress Point Club, California
 
This exceedingly private club is reserved for elite golfers and the rich and affluent. It also features one of the most picturesque and daunting holes in the world. Located near Pebble Beach in California, to make par requires a 200-yard hit over the Pacific Ocean. If that doesn't put you off trying out this 234-yard Par 3, strong crosswinds and Pacific Ocean spray just might. Designed by Alister Mackenzie and nicknamed 'The Sistine Chapel of golf', Cypress Point Club has seen celebrities such as Jack Lemmon, Clint Eastwood and golfing legend Greg Norman face up to the challenge.
The 19th hole at Legend Golf & Safari Resort, Entabeni Safari Reserve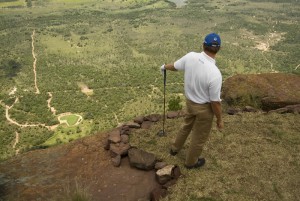 This legendary 19th is an absolute one off, one of the most difficult holes you could ever encounter. Only accessible via helicopter, the 19th is situated on the top of the Hanglip Mountain, South Africa. Believe it or not, this is a Par 3 hole (!) and 395 yards long. Once you tee off, the ball takes approximately 30 seconds to hit the ground where a spotter is waiting for his partner (watching from above) to tell him roughly whereabouts the ball has landed. According to Legend Lodges, only 15 people have ever made birdie. Hollywood A-listers such as Morgan Freeman have been known to take the helicopter ride to play what could be the most unique hole in golf.
(Skip video to 2:15 for the golf shots)
The Golfers Club Fairway Member's Golf Pack – 5 free rounds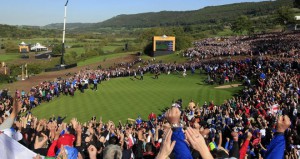 Every policy purchased with The Golfers Club includes a Fairway Member's Golf Pack. Included in every member's pack are five free rounds of golf at a mouth-watering selection of golf courses around the UK. The savings you can make on green fees alone will more than pay for the cost of your insurance.
There are over 70 courses to choose from, including world-class destinations such as The Belfry and The Celtic Manor Resort, home of the 2010 Ryder Cup. We've made every effort to match the quality of courses available with the premium golf insurance we provide.
Specialist golf insurance cover including our 15% introductory discount starts from as little as £38.24 per year and protects your clubs and accessories against theft, loss and damage and offers personal liability golf insurance up to £5m.
Click here to choose your policy today or call 0800 158 5550 to get insured instantly.